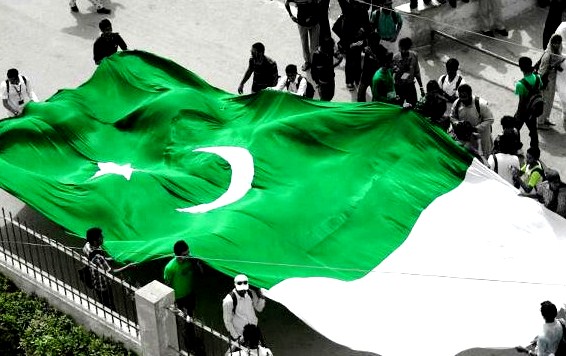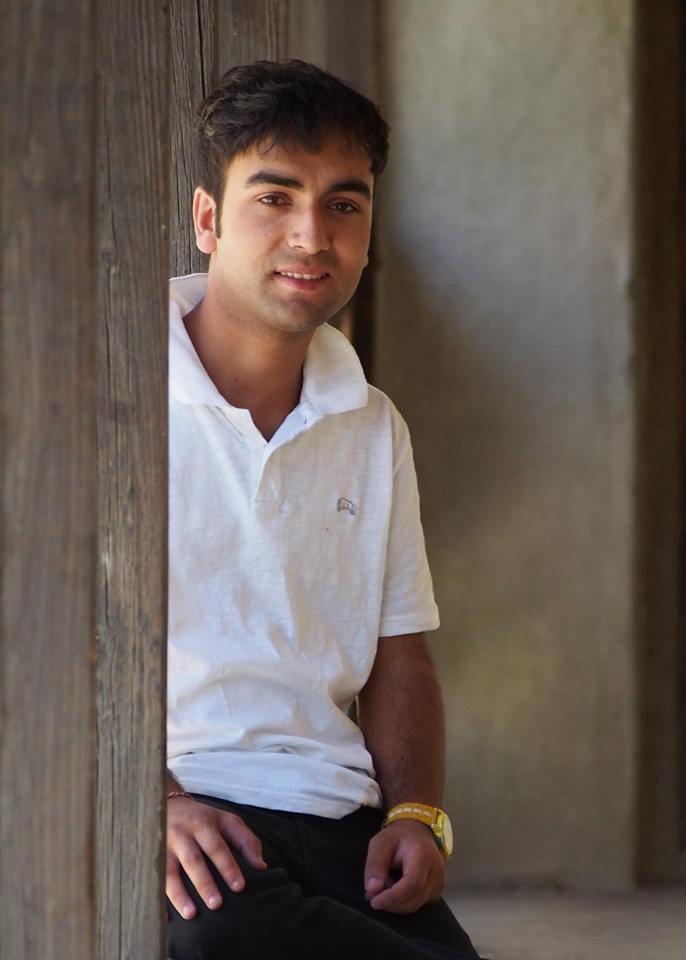 When I get up early in the morning, my eyes, almost always, fall on the white painted wall, in the middle of which is located a window, opening into a green colored orchard.
In the nights, when the outside is dark, and the sky is moonlit, the view through the window is breathtakingly awesome. The colors inside my room remind me of the national flag especially when there's a crescent illuminating the sky.
Always in my prayers, I thank Pakistan for everything she has provided me. After the womb of my mother, the land of Pakistan was the only thing which has opened its lap, and provided me opportunities, since my birth.
You got my respect beautiful Pakistan. Salaam Pakistan!
God has blessed Pakistan with almost everything. Colored every year by four seasons, Pakistan is home of K2, the world's second highest mountain. It is a land of raging rivers, and calm lakes, hissing forests and barren deserts, fertile fields and juicy fruits, some of the world's oldest cities, great monuments, flora and fauna, shrines, and one of the fastest growing economies of the world.
My beautiful country Pakistan is exhibiting excellence in every aspect of life, despite of all the odds. In education, we have world recognized and top ranking institutions like NUST, LUMS, AKU and QAU. The students of these institutions have always made Pakistan proud both professionally and personally. When it comes about the health and hygiene, Aga Khan University Hospital has won many hearts, and now leading in Asia, and generally in the world for being a trust-worthy hospital by providing its patients a best and world-class treatment.
In Information Technology Sector, we created legends like Arfa Karim, the Youngest Microsoft Certified Information Technology Professional (MCITP) of the world.
In sports sector, Pakistani sportsmen and women have entrancingly achieved many milestones, and hoisted the flag of Pakistan in different countries of the world, with pride and dignity. It's worth mentioning here that Pakistan is one of the best producers of the world, when it comes to sports goods.
Similarly, we've one of the world's strongest armies, having the ability to defeat our enemies, with the help of the world's top intelligence agency, our ISI. Pakistan also crowns a title for being a country having a world's highest ATM located near Pakistan-China Border in Hunza Valley.
Pakistan is also the home of legends.
I'm Dr. Abdul Qadir Khan. Yes, I am a Pakistani and I work for Pakistan. I'm Dr. Abdus Salam; I'm a noble laureate, and yes, I'm from Pakistan. I'm Malala Yousaf Zai, I work for women empowerment and female education, winner of Nobel Prize, and yes, I'm a Pakistani. I'm Samina Baig, I have conquered seven of the world's highest peaks, for sure, I'm Pakistani. I'm Rashid Minhas, I don't fear sacrifice, and obviously, I'm from Pakistan. I'm Lalak Jan, I don't fear bullets, and i'm an embodiment of valor and sacrifice. Yes, we do exist, and yes we are proud of being patriotic Pakistanis.
I'm Islamabad, one of the most beautifully developed cities of the world.
I'm Pakistan Navy, my zeal is deeper than the oceans. I'm Pakistan Air Force, my will is to go beyond the sky. I'm Pakistan Army, I've never let our enemies to even think of undoing Pakistan. There is no power in the world that can undo Pakistan, especially when we've Pakistan Army. I'm Pakistani flag, the world's most 5th beautiful flag across the world.
In a nutshell, I'm Pakistan. These are just some of reasons for which I'm a proud Pakistani, more yet has to be achieved.
Finally, every Pakistani around the world is celebrating the 70th Independence Day of our beloved country Pakistan. I'm, personally, thanking Pakistan for being everything to me; thank you for giving me an identity, thank you for nurturing me, thank for you guarding me from enemies, thank you for giving me a place to live. Shukriya Pakistan!
Let's vow collectively to make this country a better place to live in. Let's promise to work for its betterment and peace. Let's collectively accept each other and sow a seed of love, care, respect and smile. Let's take Pakistan beyond horizons in every field of life. Let's respect the laws and constitution of Pakistan. Let's welcome merit. Let's collectively plant trees across the country to save the nature and climate. Let's spread a message of peace and love to the world. Let's show up as a strong country economically, let's spread the fragrance of kindness. Let's become a doves of peace, let's become an ambassadors of science and technology. At last, thank you Pakistan, go green and white.
Happy 70th Independence Day to all my Pakistani friends and family. Pakistan Zindabad!