KADO showcases handicrafts developed by special people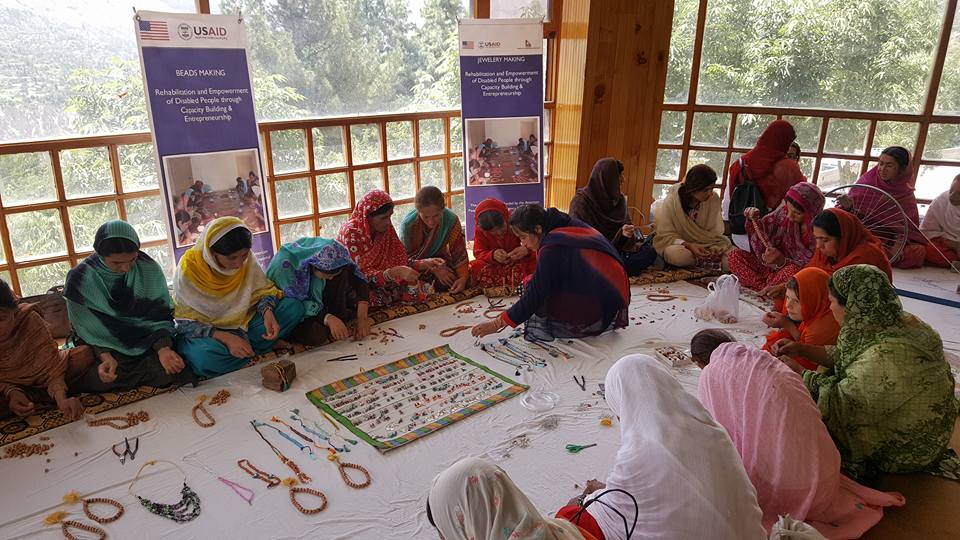 Karimabad: Karakoram Area Development Organization (KADO) organized an exclusive exhibition showcasing handicrafts developed by differently abled persons in Karimabad Hunza. 20 stalls were set during the exhibition to display the products developed by the special people.
Dr. Anees, Acting Deputy Commissioner of Hunza, commended the exquisite and delicate work of the differently abled persons, speaking as chief guest.
Kamal Uddin, KADO's CEO, briefed the audience about the achievements and sustainability of the project.
At the end while presenting Vote of thanks Mr.Ghulam Mustafa Chairman KADO said 'By fulfilling our basic responsibility we will provide enabling environment to PWDs in order to make them capable of earning respectable living.
KADO has trained one hundred differently abled person in different skills over the last six months, under a USAID funded project, 'Rehabilitation and Empowerment of Disabled Persons through Capacity Building and Entrepreneurship  Skills'.