Gilgit: Study on customary laws launched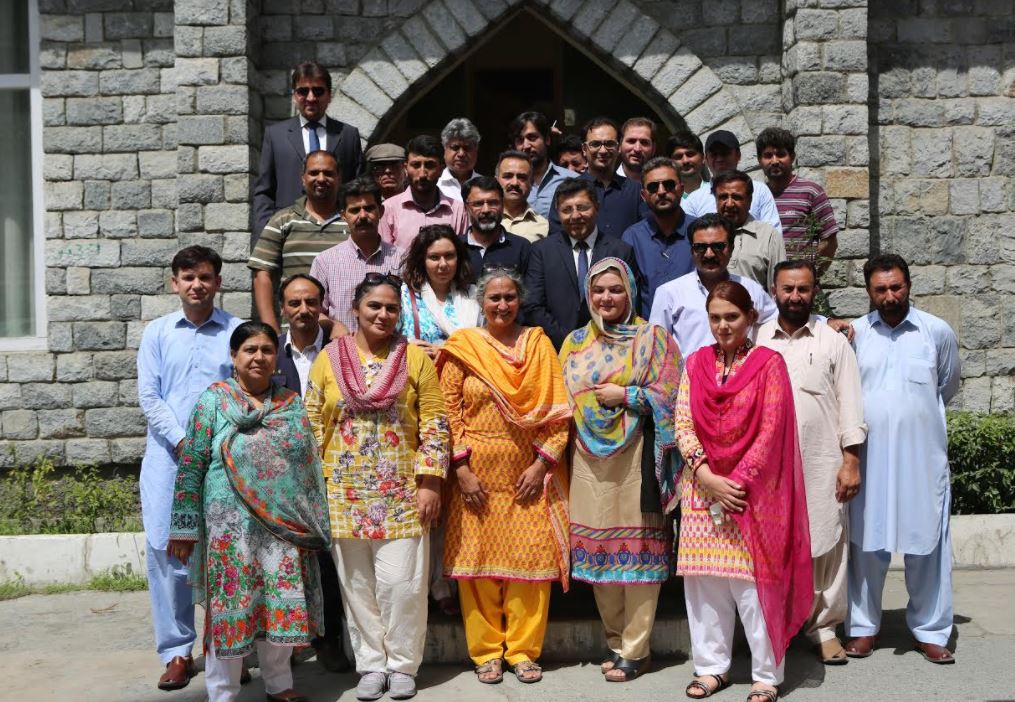 Gilgit: Heinrich Böll Stiftung held a launching and sharing ceremony of research paper on "Negotiating Change: Recognizing the Role of Customary Laws for Sustainable Livelihoods and Development in Gilgit-Baltistan". The study was carried out by Aziz Ali Dad and Sultan Abbas with the financial and technical support of Heinrich Böll Stiftung (HBS).
Welcoming the participants Mome Saleem, Program Coordinator Ecology HBS, said that this study is important because the customary laws historically played a crucial role in development of sustainable livelihood of local communities on the one hand, and increasing importance of local knowledge and localized strategies in tackling the challenge of climate change. The impacts are climate change are visible in the region of Gilgit-Baltistan. The study tries to document and analyse customary laws in the region. She emphasized on looking at the nexus of water, energy and land.
Sultan Abbas from Karakuram International University (KIU) presented findings of the study related to customary laws around land and water in Gilgit-Baltistan. Sultan provided traditional context of the region in which customary laws were operative, and changing scenario in the wake of CPEC. He said that it is important to create a world by communities not the one created by privilege.
"Given the challenges of CPEC, it is important to revive some parts of customary laws instead of rejecting them totally because they have served the interest of local communities for centuries" he stated.
Sultan said that it is need of the hour to accommodate customary laws in statutory laws.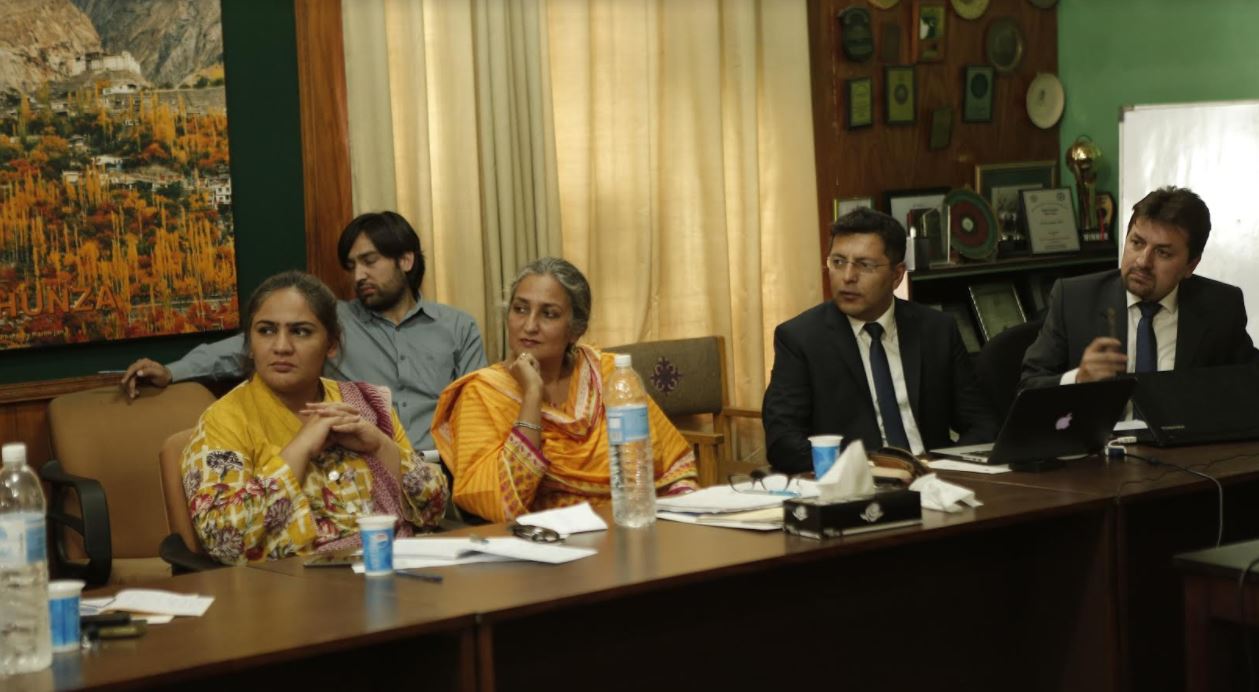 Speaking on the occasion, social scientist and researcher Aziz Ali Dad said that the traditional worldview dominated the region till the advent of modernity. He was of the opinion that customary laws should be understood in the context of worldview. "With advent of modernity the society of Gilgit-Baltistan experienced disintegration of traditional worldview and the very natural world underwent disenchantment. In its absence market forces fill the gap and hence disenchanted approach of market forced people to turn nature into commodity" he stated. Elucidating study and themes of forest, flora, fauna and mineral, Dad said that the study takes cue from views of local communities, and takes stock of interplay of customary laws with local communities, who have over the centuries evolved and internalized these laws to make them part and parcel of their culture. Hence, the paper looks at the customary laws as a part of life of local communities. However, the coterminous existence of customary laws along with modern laws has given birth to a complicated situation where the local communities' rights gets lost in limbo.
Dr Mehjabeen Abidi, advisor, said that such studies are important because it provide insight into the knowledge that is indigenous. Since customary laws are embedded in the local culture and society, they enable local communities to develop sustainable livelihood and manage natural resources sustainability. Mehjabeen said that it is important to revisit customary and statutory laws to remove loopholes. It will enable local communities to become custodian of their own resource. She emphasized on questioning every aspect of society including laws so that new possibilities for sustainable development can be explored.
The event was attended by members of civil society, government, academia, journalists and development practitioners. The participants provided their views and highlight issues surrounding customary laws and their viability in modern context.