Chitral Residents Demand Resumption Of Work On Arandu Road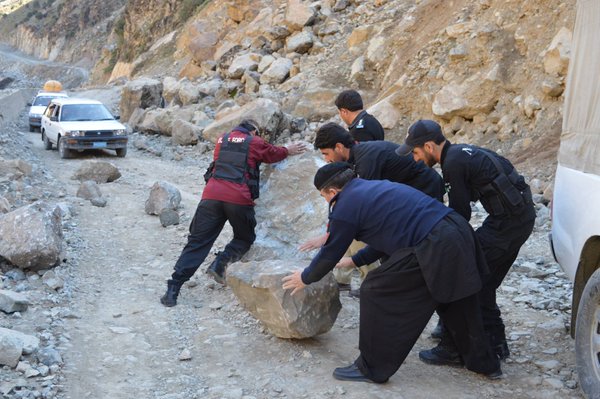 By Gul Hamaad Farooqi
CHITAL: Residents of  Arando (Near Pak Afghan border area)  demanded of the government to resume construction work on Arandu Road near Pak-Afghan border. Locals said that Frontier Works Organization had started construction work on the road in 2014 that was halted due to unknown reasons.
They alleged that contractors who were awarded construction contracts were yet to receive funds and demanded of the federal government to pay the arrears to them immediately.
Talking to this scribe , a local resident Sher Muhammad said that during construction work cutting of rocks and trees have badly damaged their farms and demanded compensation. He said that a large number of houses, water channels and agriculture fields were demolished for this road but the road were left incomplete he added.
He said that work was halted immediately and officials of WFO packed up leaving the construction work incomplete.  He said that WFO engaged local contractors and workers who did a lot of work but they not paid to these local  contractors and labors.
They  demanded of the prime minister and chief of Army staff  to complete work on the road immediately and direct FWO high ups to pay arrears to local contractors and labors.