Pedalling for a greener Pakistan – the first food delivery on bicycle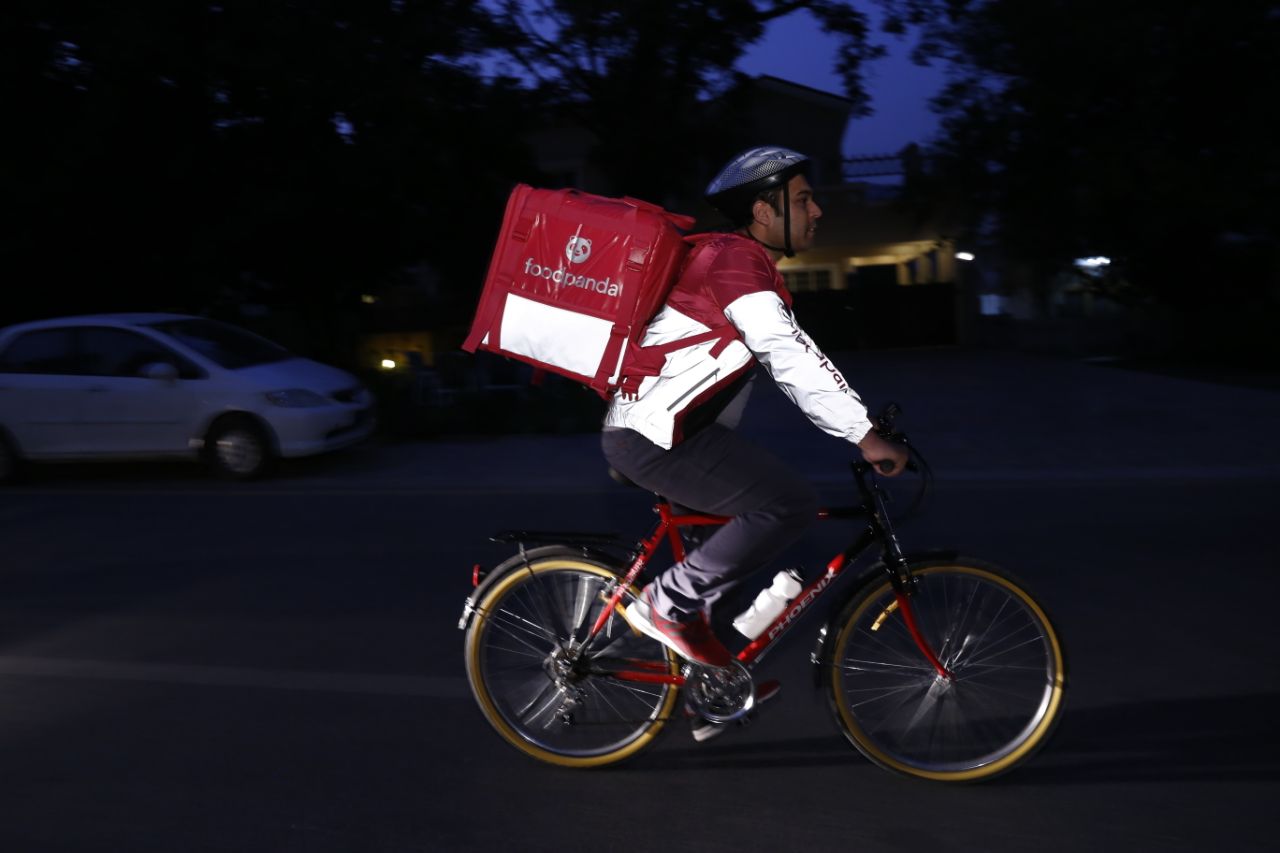 Islamabad: On-demand food delivery service, foodpanda, announced the launch of food deliveries on bicycles for the first time in Pakistan. The initiative 'Pedalling for a Greener Pakistan' will transition foodpanda riders from delivering food via motorbikes to bicycles to help minimize the country's ever-increasing air pollution and reduce the services' carbon footprint for environmental sustainability.
Beginning in 2012, foodpanda now delivers thousands of orders every day. For each delivery, motorbike fuel is burned which in turn emits carbon dioxide. Acting responsibly towards the environment they operate in, foodpanda is the first company in Pakistan to launch a bicycle programme. At present, their bicycle fleet is making deliveries in the capital city only and by early 2018, foodpanda plans to institute the bicycle delivery model across the other ten cities that foodpanda currently operates in.
Explaining the rationale behind the initiative, foodpanda's CEO, Mr. Nauman Sikandar Mirza said, "At foodpanda, we are always thinking of ways to makeour processes better. As a socially responsible organization where business processes are underpinned by innovation – the launch of an eco-friendly delivery option is not only an endeavor which promotes conservation of the environment but is also aimed to create jobs in Pakistan addressing two key issues plaguing the country today: unemployment and environmental degradation."
Leading from the frontline, the company's CEO, made the first bicycle food delivery in Pakistan in the new signature pink brand colour. The launch event was attended by the media, opinion leaders, bloggers and foodpanda's top customers. Furthermore, WWF-Pakistan was the exclusive supporting partner for foodpanda's 'Pedalling for a Greener Pakistan' initiative. Appreciating this remarkable step, Mr. Rab Nawaz, Senior Director Programmes WWF-Pakistan, said, "Currently, Pakistan ranks seventh in the 10 countries most affected by climate change globally, with 133 events directly attributed to it in the last two decades and costing the country $3.82 billion in losses. Rising temperatures, extreme weathering events, sea intrusion and glacial lake outburst floods are just some of the effects that are very apparent in the country. Switching from motorbikes to bicycles is an excellent way to take action for climate change while reducing carbon emissions."
Talking further about the initiative, team foodpanda told us that as compared to motorbikes, bicycles are a lightweight and versatile mode of transport that will enable foodpanda riders to deliver food quickly to even more customers by allowing them to squeeze through narrow streets and traffic jams while burning calories instead of fuel! Also, better routes and fewer parking worries will lead to faster delivery times — the most important factor to keep customers happy.
All in all, as a visionary and innovator, by maximizing speed and minimizing environmental impact foodpanda has set an example for the rest of the industry for greener food deliveries for a cleaner Pakistan!