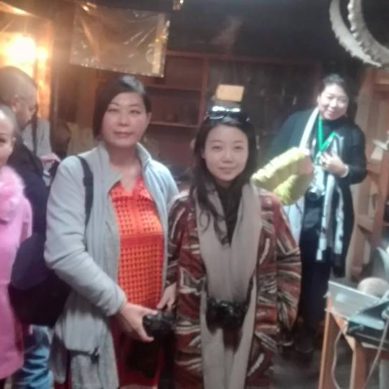 ISLAMABAD::China Pakistan Economic Corridor (CPEC) Cultural Caravan has started its two-week activities to promote and explore the diversity within the geographical boundaries of the country, and to help mapping out the cultural diversities especially at the China-Gilgit Baltistan border. Through the artistic interaction, the mega cultural showcasing would also help...
Read more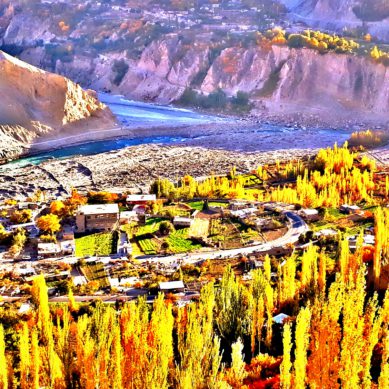 HUNZA: Two UNESCO award winning Ganish village is one of the earliest settlements in Hunza. The village is known for historical buildings, ancient watch towers, traditional mosques and a water reservoir in Ganish Khun. The 400-year Ali Gohar house was awarded the UNESCO Asia-Pacific Award for Cultural Heritage Conservation in...
Read more
Pakistan People's Party (PPP) GB chapter on Sunday held rallies in various cities including Gilgit, Skardu and Nagar against imposition of taxes in Giglit-Baltistan and petroleum products price hike Farman Karim Baig reports from Gilgit
Read more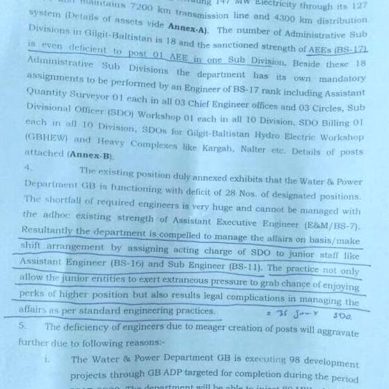 GILGIT: Young Engineers Association Gilgit-Baltistan has alleged violation of merit and rules in appointment of 28 vacant posts of assistant executive engineers in the water and power department of Gilgit-Baltistan. They have blamed that the department has recommended promoting 11 and 16 grades diploma holders directly to grade 17 posts...
Read more