GB government forms committee on tax issue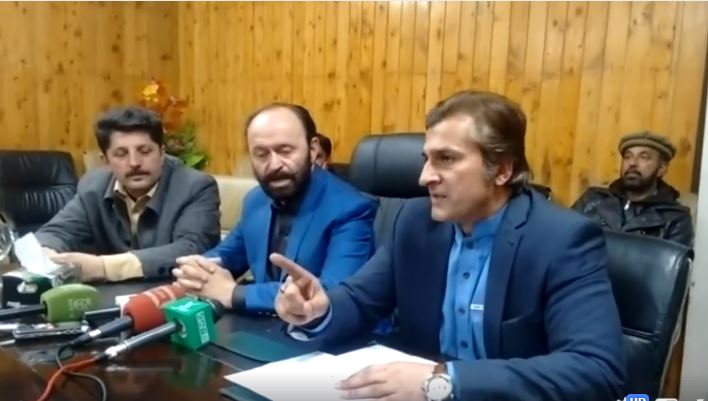 GILGIT: The Government of Gilgit-Baltistan to form a committee comprised of members GBLA and GB Council to discuss and forward recommendations to amicably deal with and resolve the issues cropped up due to the imposition of taxes in GB .
Addressing a press conference in Gilgit, Deputy Speaker GBLA Jafarullah Khan and Parliamentary Secretary Aurangzeb Khan Advocate warned the people of Gilgit-Baltistan to stay vigilant against elements who can help conspirators to create issues in Giglit-Baltistan.
They said the Gilgit-Baltistan Legislative Assembly has passed an unanimous resolution demanding to amend the income tax adaptation act 2012 and devise a proper mechanism and formula to share the collected taxes with GB Government.
They said efforts are underway to peacefully resolve the taxes related issues.
Watch a detailed report prepared by Abdul Rahman Bukhari and Raja Muhammad Ali