Prime Minister's Youth Internship Program and the Youth of Gilgit-Baltistan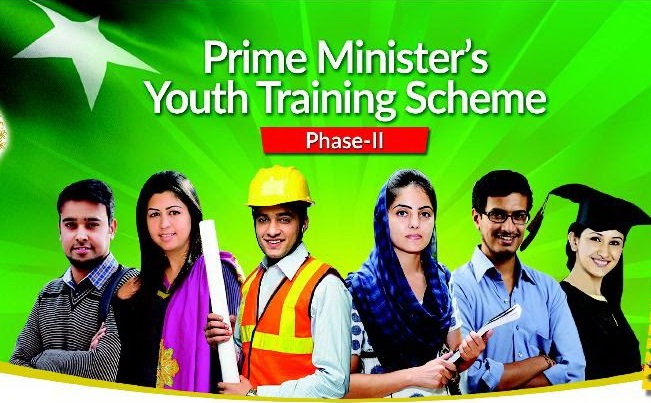 Mumtaz Jafary
Pakistan—the land of pure—sounds ironic when we repeat it for a while; now, don't take me wrong, I am not an aficionado of anarchy or, God forbid, 'Secularism', but still, not all is pure in the land of pure. Take corruption, for example, we all love to hate politicians in general and civilian governments in particular, because of their unparalleled affection towards malpractices, as rightly pointed out by Geoffrey D Langland in his tweet, "If you put the Pak's federal government in charge of the Sahara Desert, in 5 years there would be shortage of sand".
Hyperbole? Yes. Fiction? Not really.
Any Pakistani worth of his/her salt can testify the fact that corruption has ingrained into the bones of our politicians; therefore they are our favorite whipping guy. At the drop of the hat, media roast them, people on social media want their heads on a platter. We leave no stone unturned to troll them. Fair enough. As the saying goes, a fish rots from its head. Or Does it?
The Prime Minister Youth Internship program, initiated few years ago with the noble ambition of providing fresh and unemployed youth an opportunity to gain professional experience for better future prospects, has become a litmus test in order to check, do we really put the money where our mouth is? We the youth, sparring few, have let the society down. The sordid reality that graduates are pocketing the
monthly stipend without bothering to actually showing up to do the internship.
The youth of Gilgit-Baltistan are better than this, we had our fair share when it comes to abysmal quality of education and infrastructure, but to exploit such an opportunity, where one can really make a change in the society along with honing one's personal skills, is disheartening. One can't help thinking that if gold rusts what would iron do?
The issue is lot bigger than just pocketing few thousands. The fact that graduates are justifying their illegal and immoral act by claiming that they are just taking their 'share', as everyone is doing it, is pathetic and alarming. Such impunity and recklessness towards public exchequer not only show how far we as a society have evolved and how long we have to travel as to become a civilized and democratic society. The distrust toward government is also not misplaced for we know how crooked they are; yet the scariest part is that it is the youth—educated, the leaders of tomorrow—who are becoming partner in crime with the government. What sort of future leaders are we producing? It should be made clear to all those people who are benefiting from Prime Minister Youth Internship program and such other schemes that it is still immoral and illegal if majority of people are doing it. A wrong cannot become right just because lot of people are doing it.
Democracy, as they say, is the best revenge. Indeed, it is the beauty of democracy that we can choose or reject our leaders with the power of votes. So, instead of decrying that our leadership is corrupt, we need to make better choices while electing them. But if we ourselves indulge in corruption then what excuse we have to accuse the government. It is strange that everyone wants to see a change but nobody really wants to change. Charity must begin at home. We, the youth of GB, has been bestowed with such good opportunity, so, it would be unwise to waste it.
It is easy to judge people, in fact we all take immense pleasure while judging people and passing comments with such impunity. Yet the hardest part is to see our own flaws. We, the youth, are not only the ambassador of our great culture in the north but also the torch-bearer of tomorrow, therefore, we need to, seriously, check our priorities. We need to take a moment and ponder what good we are doing to our society by wasting such opportunity. We could have made a colossal impact on our upcoming generation by collectively and honestly doing the internship and bringing change, no matter how small, but we chose to let them down. Last but not least, Graduates who think that they are smart, as they are bluffing government officials or think that people who are actually doing their internship are naïve, then it about time they looked inside. Are you doing any good to the society? If not then wake up!