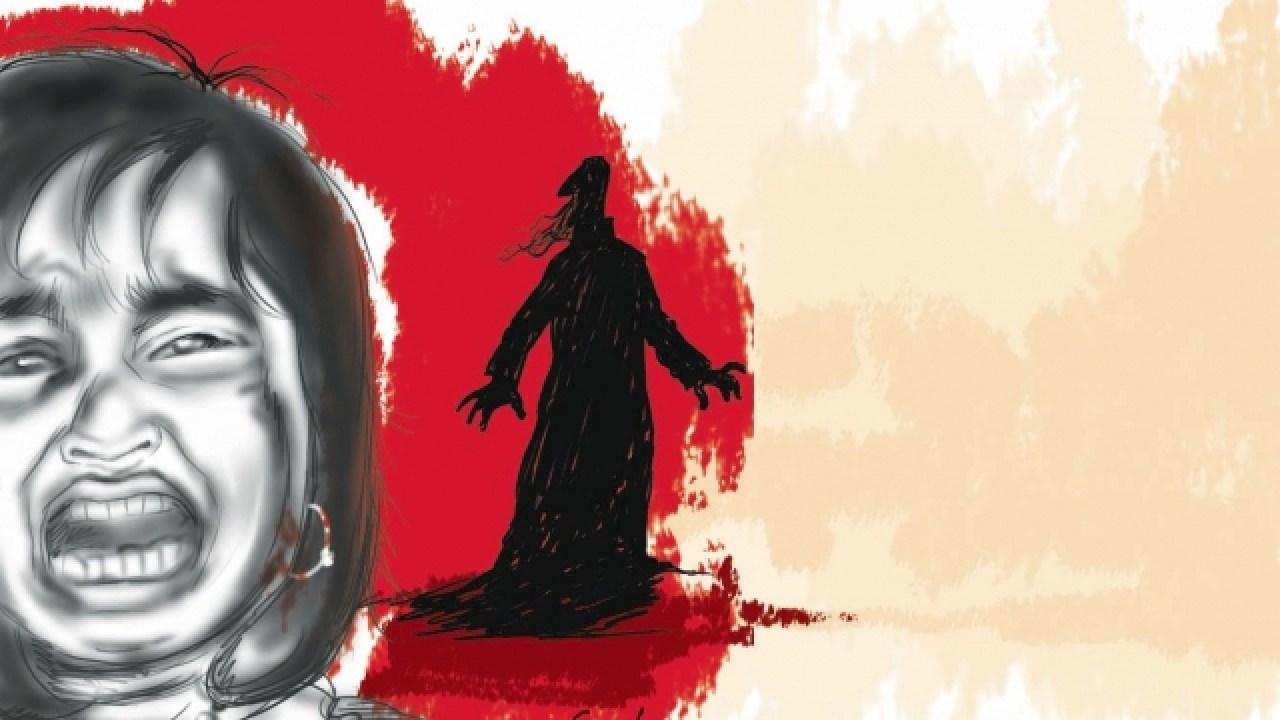 By Maqbool Alam
On 27th of the holy month of Ramadan 1947, a state, known as the Islamic Republic of Pakistan came into being as a sovereign state on the world map. 'Liberty for Muslims in each and every aspect of life' was the main reason behind the arduous efforts of Muhammad Ali Jinnah to make an independent state. Oppression, slavery, abduction, and rape used to be the highly dominant problems of the society before the inception of Pakistan. So, Quaid-e-Azam Muhammad Ali Jinnah needed a laboratory where a Muslim can easily experiment his practices and live according to his faith and values.
 Today in Pakistan, there is police, there is an army, there is government, there are institutions in addition to law enforcement agencies and the state is also independent. But still, the daughter of Eve is not secure. Still, she demands good governance, rule of law, and a society based on respect for daughters. One of the most alarming issues that Pakistan faces today is the child abuse. Child abuse and child maltreatment can be defined as "any kind of physical and/or emotional ill-treatment, sexual abuse, child pornography, torture, and exploitation, resulting in harm to the child's health, survival, dignity, and respect in the society."
Children are the assets of the nation. They are the part of flesh and blood of their parents. They are the flowers of the garden of God Almighty. They are innocents who even don't know how to live in a society. They even don't know who relatives are and who strangers are. Going to school and coming back to home and playing unconsciously with their friends is their daily routine activity. But, all of a sudden what happens? A ghost in the shape of the human body comes and carries him/her away to fulfill his various appetites; desire for money and sex etc. Children are objectified in today's world.
 Reports about Pakistan have revealed that in the span of just six months there are 10 cases of rape followed by the murder of children in between the age of 5 to 10. The victims comprised three boys and seven girls. Their dead bodies have been found from the garbage plots and under construction buildings. Reports from nongovernmental organizations have further unveiled that 11 children below the age of 18 face sexual abuse on daily basis. There is a total of 10% increase in child abuse with the highest ratio in 2016. It raises the eyebrows of everyone that the child sexual abuse has increased by 36percent in the last year. 16 percent of the perpetrators are family members involved in child abuse other than sexual abuse. In addition, child pornography has been a common practice among the criminals who shot picture and videos of children and export them.
For how long this menace will prevail in the society? Why isn't there any mechanism to stop this? How long will these innocents face this brutality and inhuman behavior against them? Who is responsible for their life and dignity? One can easily feel and imagine this grave issue. The meaning of liberty and right of choice has lost all its essence today which the founder of the country had once dreamed. Child abuse needs to be addressed and it should be one of the top priorities of state and law enforcement agencies.
Preventing child abuse should be a collective effort from state and institutions to individual in the society. A good policymaking will ensure the safety of our children. Law enforcement agencies need to be made efficient taking into account the reasons for child abuse. It happens that our children visit parks and markets places where they directly become victims of this problem. Therefore, security must be made assure in parks, marketplaces, and streets where the predators are constantly on the prowl. There are laws but there is no proper implementation of those laws. So they become useless for the collective benefit of the society. If it is written in the policy paper that "Serious action should be taken against the criminal'', then it ought to be taken to provide a lesson to those who ever dare to repeat this senseless and irrational action. A recent survey shows that most of the people agree to hang the culprit of child sexual abuse in front of the public. Laws must be implemented on time before the society including the parents of that child come to action. Community looks to the judiciary for the relief of grievances and violation of the law. So far the government has displayed its outright indifference to protecting the children. The mystified and diffident courts have allowed the public to protest through roads and markets. That creates a more chaotic situation in the region as it happened last time in the Zainab's murder case in Kasur city of Pakistan. The dead body of the innocent was found from the garbage plot. Postmortem of the case highlighted the victim being raped before she was murdered. The dilemma created huge hysteria throughout Pakistan. Some of the times cases go unreported and unnoticed because of inefficient inquiry. Either the investigation team reports irrelevant documents lacking in a good piece of evidence or it does not visit the place of occurrence. There should be a proper probe into the case where the culprit is not known. "Regnant or Hukumran is responsible where criminal is not known." Needless to state that justice should not be administered according to whims and caprice rather it should be dispensed according to some stipulated standard. So that the wrongdoer is handed down punishment according to the law. Mere rhetoric statements do not bring fairness and justice. In addition, It has happened in the past that parents did not report about their child under abuse, considering it as against their honor. It will create more room for the perpetrator to exist. So, the better option is to report to the formal authorities as soon as it is possible so that the next generation will no more suffer the same way.
Secondly, there is a lack of education both in the offenders and the victims. The time has come to look for the panacea to one of the monstrosities that exist in our society. Society essentially needs a proper awareness. Knowledge may not always prevent the child abuse but children can get to know about their security to a measurable extent. Information based preventive programs can instill children with potentially learning skills. Children of age 3 and 4 can be advised with an age-based information. A kind of booklets for children in schools will help them learn basic skills. Children always get inspiration and motivation from stories puppet shows and cartoons. So it is better to use these incentives. Meanwhile, warning them time and again may create a sense of fear among innocents while going out of the home. To overcome this fear, building their confidence is of crucial importance.
Further, conducting sessions and seminars should be a continuous process throughout the academic year. Schools may induct a psychologist in order to facilitate teachers. This system may also directly help children. It has been seen that child abuse has been common in schools as well. So, teachers need a proper training on child sexual abuse etc. They need to be trained according to the psyche of society, reasons, and forms of child abuse. Further, schools should also focus on the issue of bullying, corporal punishment, and emotional abuse. The gap between teacher and student should be bridged with a friendly environment. This is the sole responsibility of the teacher. In such an environment students will not bother to share their problems with their teachers. The introduction of "student union against child abuse" of senior students in schools and colleges can be one of the solutions to child abuse in schools. This platform can better regulate and monitor students of lower age. It can also run a class to class campaign on monthly bases providing the children with appropriate guidelines. The student union can get nominated and regulated by the administration of schools.
A message of peace and prosperity should be spread among our youth and adults. Governmental and Nongovernmental organization need to conduct sessions and workshops on child abuse in every month. Society should be made aware of the importance of children. Children at home need guidelines. They should be guided not to go with anyone. They should be guided not to take any kind of edible things that someone offers. They should not be allowed to play far away from the home where parents cannot get access. Parents should look after their children from home to school and back to home.
As child abuse is a global issue. It has raised global concern. The point that needs stress over here is to make the organizations as effective as it is possible. If today's children are not secure we should at least aim to create a better future for the coming generation. Pakistan should find solutions to this grave problem in collaboration with world nations. Analysts argue that the global community does not trust Pakistan because of its protracted crisis of bad governance, rampant corruption and lack of transparency. So Pakistan should end corruption and bring on transparency at the earliest to seek global coordination. It is the responsibility of every nation to come together to address this challenge and create a prosperous community free from child abuse.