Six people, including a woman and a child, dead as vehicle plunges in a ravine in Chitral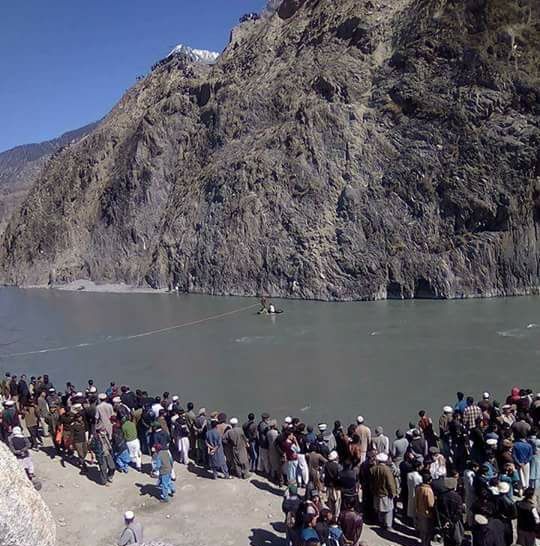 Chitral: Six people, including four of a family, died after a vehicle carrying them plunged in a ravine in District Chitral.
According to details, the vehicle collided with a car coming from the opposite direction and fell in the 2500 ft deep ravine near Ayun village.
Dead bodies of four deceased were recovered by locals who gathered at the accident site in large numbers.
The deceased were identified as Israr (Driver), Sami ur Rehman, Nizamuddin and his wife. Search for the bodies of Mufti Mehmood and four-year old Faheemuddin was underway.