New governing body of Bulbulik Heritage Center, Music school appointed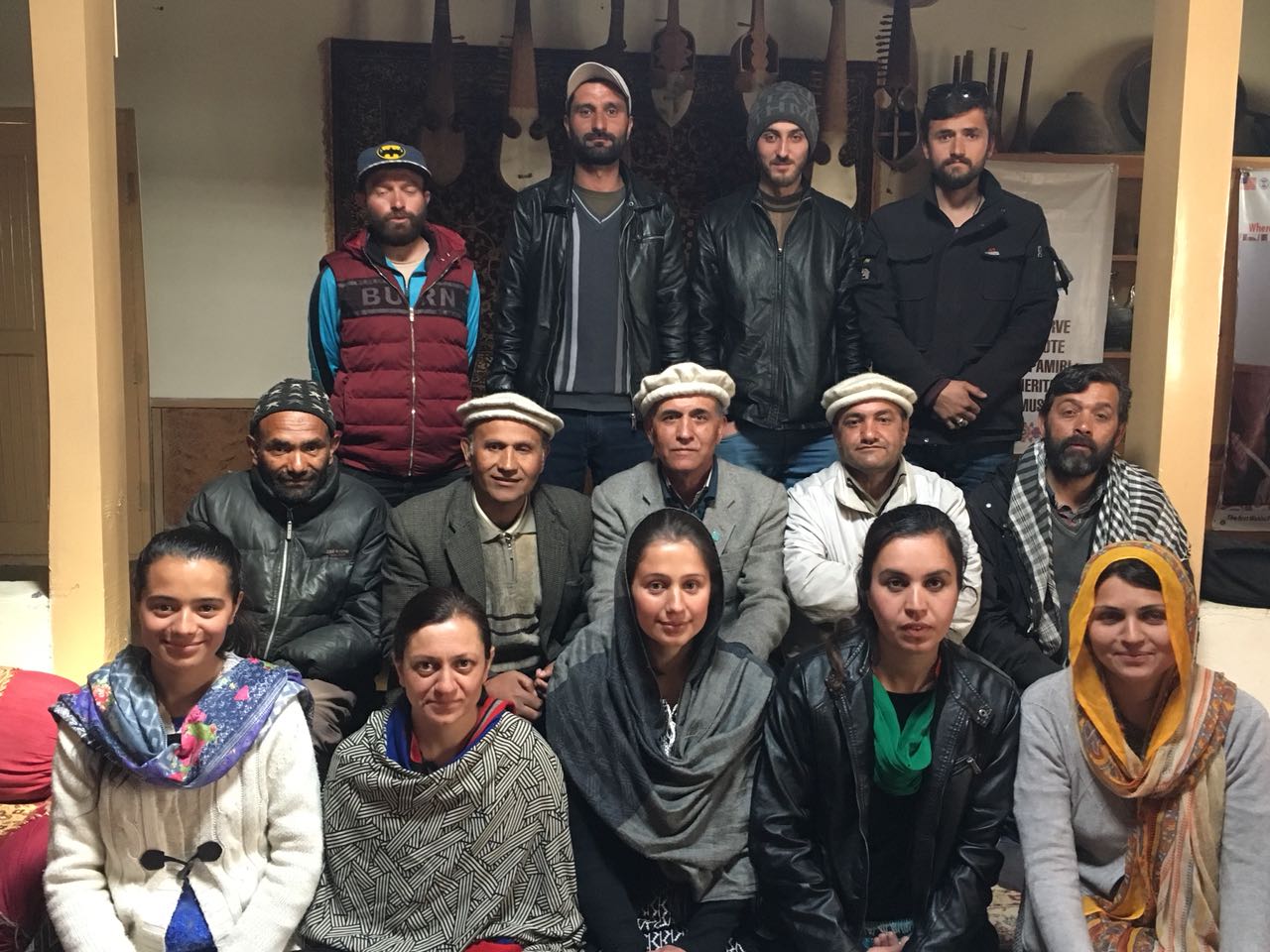 Gulmit: New governing body of Bulbulik Heritage Center and Music School was formed today in Gulmit. List of the new office bearers can be read at the end of this report.
Bulbulik Heritage Center is an initiative of the Gulmit Educational and Social Welfare Society. It trains musicians and singers, and also works to document and digitize the Wakhi folklore and poetry.
According to details, Karim Sajjad Hussain has been appointed the new Chairman of Bulbulik, while Ms. Nahida Karim has been appointed as the organization's vice chairperson.
Among the newly appointed governing body members are development professionals, teachers, artists, researchers and social activinsts of different ages and gender.
Cabinet:
Qasim Ali hon, Secretary
Mohsina Tahir, Joint secretary
Inayat Diwan, Finance Secretary
Dur Nasab, joint secretary
Ali Ahmed, Media Coordinator
Naveed Roy, Assistant Media Coordinator
Haleema Asad Female media person
Muhammad Rahim, Coordinator Performing Art
Ghulam Baqir, Coordinator poets
Fazal Amin Baig, Resources Mobilizer
Shahina Karim member
Gul Malika member
Arifa Dad member
Shahid jan member
Aslam Baig member
Akhtar Jan member
Sidra kawal member
Saleem Ullah member
Azhar uddin member