Mir Ghazanfar urged to withdraw FIR against sons, resolve property dispute in a traditional grand Hunza Marka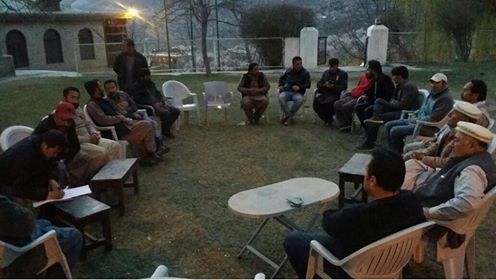 Islamabad: A group of elders and youth of Hunza during a meeting have expressed deep concern and disappointment at the property dispute which has taken an ugly color with imprisonment of Shah Salim Khan.
In a press release, the locals have urged Mir Ghazanfar Ali Khan, the Governor of Gilgit-Baltistan, to withdraw the FIR registered against his two sons, Shah Salim Khan and Shehryar Khan, and take up the issue in a grand Marka (gathering of elders), in the typical Hunza style.
The press release further reads that the elders have requested Mir Ghzanfar to settle the dispute with dignity and respect.
Also read this:
and this: