Khowar poem "Phordu Boyik", with translation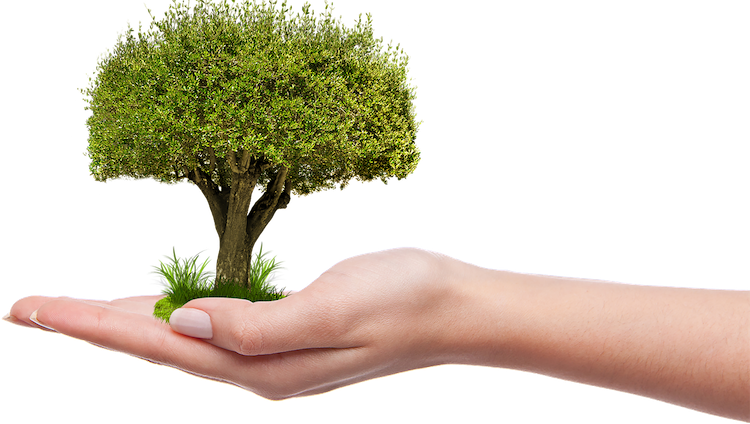 Poet/Translation: Zahid Ali Nizari
 Phordu Boyik پھوردو بوئیک 
ہونار     خلس       انشاءاللہ         ریشٹار    خلس    انشاءللہ
کھار    کشیکو   سبزی  اژور      ہتے   سم  کھرد چی  اژور
اڑوک   اژور،   پالک   اژو ر   وریژنو،ٹھیشتو، ادرک اژور 
 تھ   ڑاڑو  بوی  و سردہ  بوی   بوتہ   پروشٹہ خربوزہ بوی
 و  کیہ   ژغا  کہ   کان   زیات     بے  نسیو  انکھان   زیات
پھردو بویک  مشقلگی  دی     تھندرستی دی   یاردوستی  دی
اے  برار  پھک  بسم اللہ  کورے !  نو  کہ  کنن  تبہ  کورے!
مدیری   ہمچو  مور  کورور  گیاک وختوتن دی پھک دونور 
تو  چت  لوڑے   می   نعمت      و  کن   لوش   بومو  زینت
پلمنڈ وکن      پروازو  لو         و   گمبو رین   اندازو   لو
 مچھی  گوغو تہ  باغہ  گوی    بلبل بوییک ہے  تھاغہ گوی          
تہ   سر  فایدہ   خور  رویوتے    بویکروتے     و  گوغوتے
دعا    کونی     مال   تہ   بچے   پیش   ذوالجلال   تہ   بچے
کار  کو  بویکران    ہوازوت     ہیس ویز کیہ نو کیہ مرزوت
خوشتر   باشد    فۻاے ما       گر      بخواہد     خداے   ما
نزاری  تو        شعرہ  موبوس   خماری  تو    محنتی  بوس              
 کار کو فرمان از نبی  شیر     کان   چکیکہ   ثوابی   شیر
خدای خوشان،  رسول خوشان   و بوی  آل رسول خوشان
کان  تتے  دوی  سفار ہوہ     ہیس     براے  اسقار   دوہ
 کان   خدایو   صفتن     کوی     پورہ  اسپہ  حاجتن  کوی
    کنو اوچھی  غیچھوتےجم    ایواک   کونی  بومو  محکم   
بومو  انیچ  قشنگ  بہچور   زومہ شہ یوزدی ڈنگ بہچور
شیرین  فطرتو ہنگ  بہرچور   وختو سم  ہم آہنگ بہرچور
تن  سورو تو انگہ  کورے      گیاک  نسلوتین مایہ کورے
بوشک  یوگوی  رحمت  بیتی    میوہ   شیو ر کثرت  بیتی
کان    ذریعہ      بہبو دیو       بن       یادمو       آبادیو
پلوغ، ٹونگوچ ژوڑی بویے  تیریک،  شنجور، تیلی بویے
کھیو توپلیس کیاغ میوہ دوی     یومونی دی تت مزہ دوی
میوو   ژیبوس   درو پلیس      یومونیو   تو  جم   تیریس
بوسون کہ ہوی وشلی کورے  جم نسلوتھاغ چھینی کورے
کوسی  کہ  تہ  اریر  تبی        کنو   چھغہ  بیر  خسمتی
کوروم  اسقن   فایدہ  زیات      و پرسکون بوی تہ حیات
---
Poem: پھوردو بویک
Poet: Zahid Ali Nizari
Translation: Zahid Ali Nizari
Date: April 3, 2018
Listen! The Holy Prophet says:
Tree plantation brings reward
God and His Prophet will be pleased
And the Prophet's family will be pleased
Tree will provide you with clean air.
It is a remedy for the lungs.
Tree will utter praises of God
It will fulfill our needs
The tree's greenery is good for eye
Roots strengthen the earth
The earth's forehead will remain lovely
The glacier on the mountain will remain firm
The voice of nature will remain sweet
Be in harmony with the time
Awaken yourself!
Save for the coming generation
Rain will come down as Mercy of Allah
Fruit will be abundant and look beautiful
Tree is a source of wellbeing
And progress of human being
Plant apple, pear and apricot trees
Plant poplar, Russian olive and willow trees
Some will give you fuel; others fruit
You will enjoy the winter
You will eat the fruit and burn the wood
You will spend the winter season well
In spring, carry out the process of grafting
Do this by cutting good varieties of branches
After walking long, if you feel hot,
Shadow of tree will eliminate tiredness
Task is easy; benefits are abundant;
And your life will be comfortable
Allah Willing, we will be safe from flood
Allah Willing, we will be safe from avalanche
Vegetable farming will produce vegetable
Besides, it will propagate salad leaves
Along with pumpkin, cauliflower and spinach
There will grow garlic, onion and ginger
Then will grow honeydew and cantaloupe
For dinner in front of you will be muskmelon
And wherever is abundance of trees
Chances of wellbeing are in abundance
Tree plantation is a healthy hobby
And a means of fitness and harmony
O brother! Say Bismillh!
Destroy not the trees
Be economical like the ants
Anticipate future time
Have a quick glance! these bounties
And trees are beauty of the earth
Glance towards the hovering butterflies
And observe every style of the blossoms
The honey bee will come to your garden
The nightingale will perch on the branch
Other people will get benefit from you
You will benefit bird and insect too
Cattle will seek blessing for you
Before the Lord of Majesty
Listen to the birds' (melodious) voice
It is a sure cure of any of ailments
If our God wills
Our atmosphere will be lovelier
Go to work, o Nizari!
Don't be a poetry addict