Hunza Serena Inn organizes plantation day at Zuwood Khoon DJ School in Chipursan Valley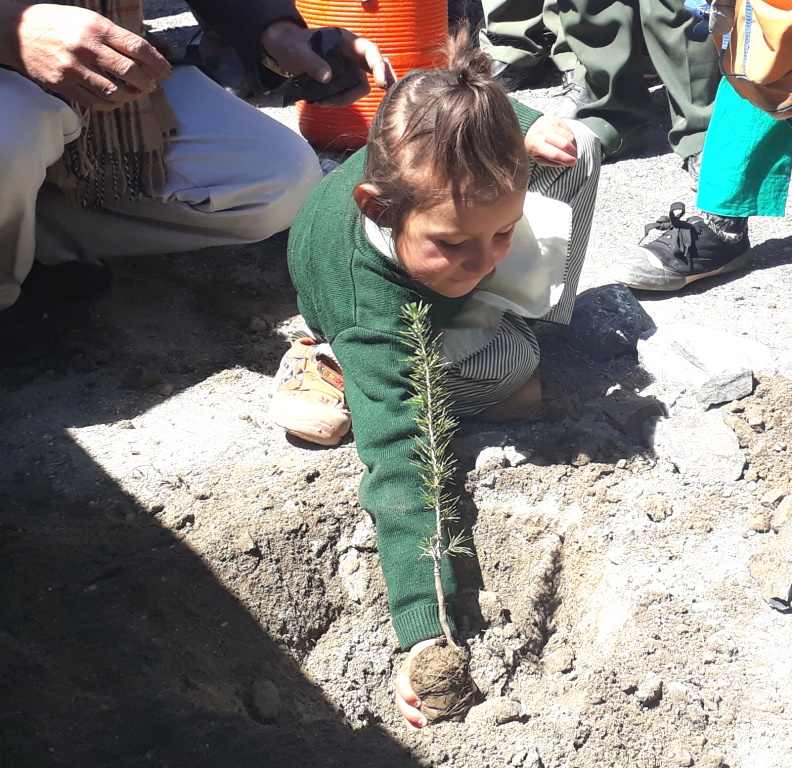 Gojal: Hunza Serena Inn organized a plantation event at the Aga Khan Diamond Jubilee High School Zowood Khoon, located close to Afghanistan, in the Chipursan valley of sub-division Gojal, District Hunza. Organized in a collaboration with Ismaili Local Council for Chipursan, the event aimed to contribute towards the forestation efforts, as part of the United Nations mandated theme, "Let's make our villages greener, healthier, happier place to live!"
This year's event was a continuation of the plantation campaigns organized by Serena Hotels in different parts of the country, in order to raise awareness about the importance of all types of woodlands and trees among the community and school children for a healthier, sustainable environment.
Located at a height of almost 10,890 ft above the sea leave, the plantation season starts late; therefore the event was held on 14th April. 
Zowood Khon is the last village of Pakistan, bordering Afghanistan and Tajikistan via the Wakhan Corridor.
The Aga Khan Diamond Jubilee High School, Zoodkhoon, is over 50 years old, spread over 14 kanals of land, having been established as a primary school in 1962. It was first upgraded to a middle school in 1994, then to a community-led high school in 2004, and the entire school came under Aga Khan Education Services, Pakistan administration in 2011. The school serves almost 200 students, 52% of which are female. English is the medium of instruction. 
Chipurson valley was assumed to its high altitude plants can't grow and the forest resources are very limited but now the AKDN institution experiment awareness some native plants grown in the valley and habitants understanding the Importance of tree planting, which always played an important part in people's lives, from providing shade and maintaining the beauty of the place to fruits and flowers that attract fauna! Now the people considering tree planting on top priority.  April is the best season for planting tree, people can donate plants to them because they have huge area for plantation.
 Moving forward from International Day of Forest, Serena Hotels encourages everyone efforts to organize activities involving forests and trees, such as tree planting campaigns for sustainable environment. The representative of Ismaili Council Chipurson and Principal of Aga Khan Diamond Jubilee High School Zowood Khoon appreciated the support of Serena Hotels for supporting the community and School.