Nomal locals protest, accuse govt of 'forceful occupation' of land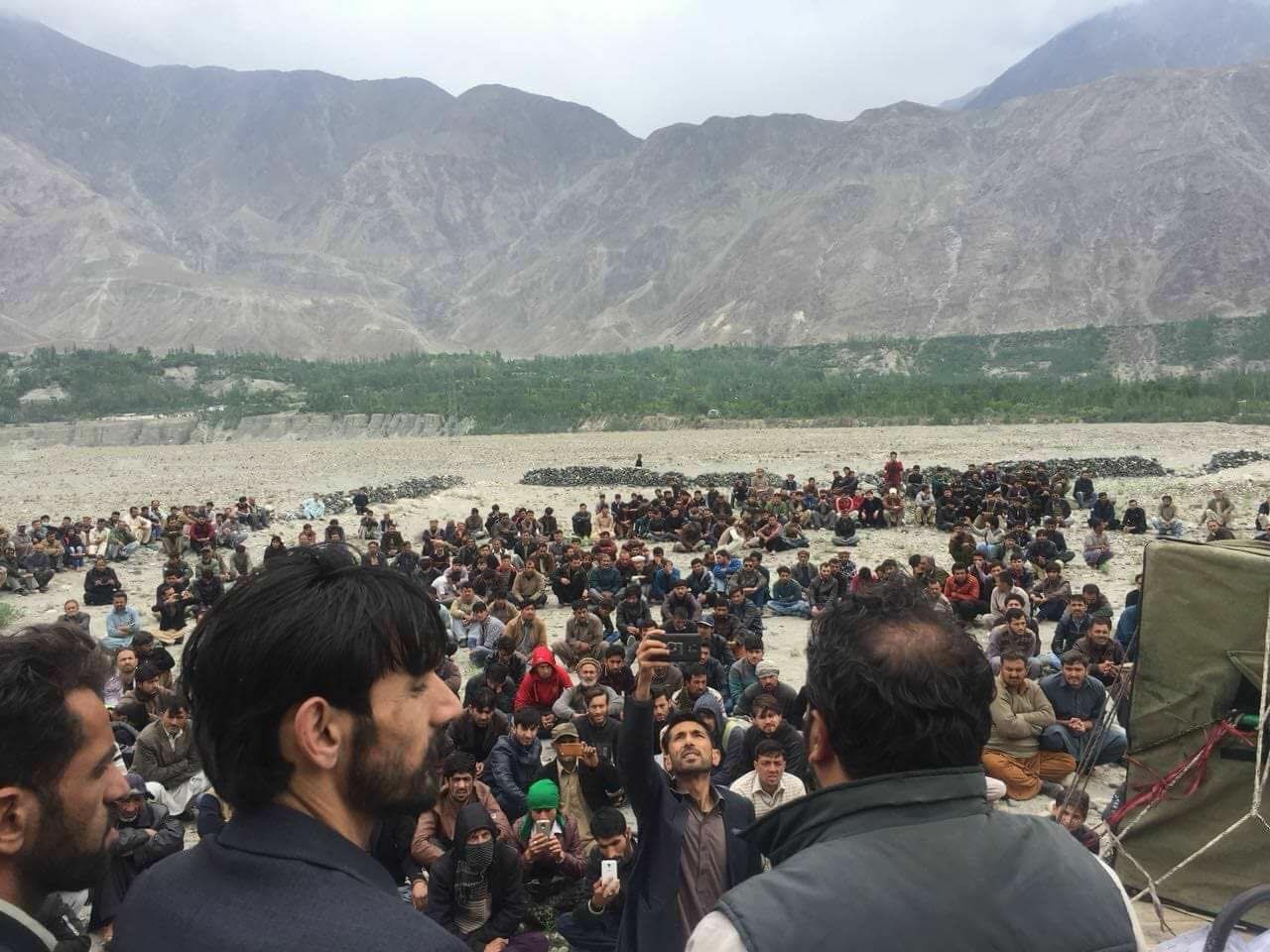 Gilgit: Locals in Nomal locality Gilgit blocked a road and staged a protest demonstration today, accusing the government of attempting 'forceful occupation' of the natives' land in the Chilmisdas area.
The protesters said that the current Gilgit-Baltistan govt is working against the interests of the local communities, by creating disputes about ownership of land which has been in the possession of the locals for centuries.
They said that not a single inch of land anywhere in Gilgit-Baltistan can be called "Khalsa Sarkar" land, or land owned by the occupiers.
The protest demonstration was addressed by prominent political figures, like the Opposition Leader in GBLA, President of PPP, Amjad Advocate, and Syed NIzamuddin Shah, a former bureaucrat who contested elections in 2015.