Legislation important for increasing investment in nutrition, says Planning and Development Minister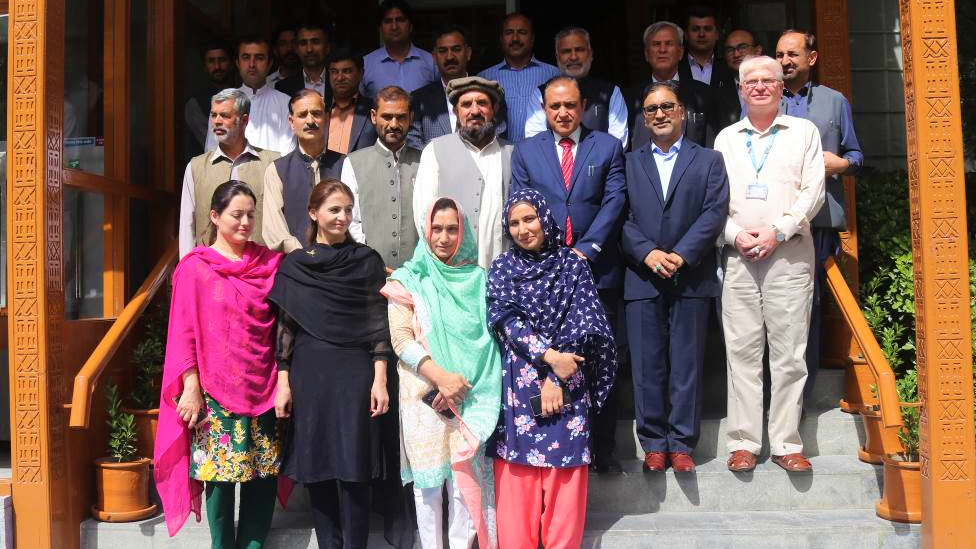 Gilgit: (PR) An advocacy meeting with Nutrition sensitive parliamentarians   of GB was organized by Scaling up nutrition (SUN) GB unit in a local hotel. Meeting was Chaired by Minister for planning and development GB Mr.  Iqbal Hassan and was attended by respective ministers and gender sensitive Legislative Assembly members of GB.
Addressing the forum, Iqbal Hassan said that as per global trend it is ethical and legal responsibility of the honorable members to have an oversight consideration for ensuring planning, implementation and monitoring of nutrition sensitive intervention in the region.  He added that with reference to MICS 2016 and having realized very alarming poor indicators of long standing malnutrition and diverse opposing geo-environmental factors the efforts to gear up nutrition intervention strategies were considered imperative at the highest political level in line with national commitments.
Inter-Sectoral Nutrition Strategy (INS-GB) 2016-2017 was launched in May 26th, 2017 with endorsement from government of Gilgit-Baltistan and UNICEF Pakistan and it is incumbent upon all the stakeholders in a political entity that it is widely and inclusively authorized and endorsed.
The Planning and Development Minister was optimistic that all the honorable members will support nutrition friendly legislation, and promote, lobby for and increase sensitization for financing nutrition and prioritize food and nutrition in development agenda.
Secretary P & DD Mr. Babar Aman Babar briefed the honorable ministers about their significant role in departmental nutrition surveillance, strengthening nutrition institutionalization, advocacy, sensitization and budgeting as per global trends.
UNICEF Nutrition specialist, Mr. Syed Saeed Abdul Qadir thoroughly explained the nutrition consequences of malnutrition. He highlighted the GDP loss of over 3% which is more than 2% loss due to energy crisis and investment return of nutrition intervention as over 16 %.
Dr Nadir Shah Program consultant shared the updated performance of SUN unit GB since its inception one year back. He lauded the efforts of UNICEF in extended support for promotion nutrition sensitive interventions at  all levels. Due to generous contribution of UNICEF through knowledge and resources in GB, SUN unit has been able execute quite a significant number of PC1s in year 2017, which will help improve the long standing nutrition deprivation of mother and children in GB.