Husband, wife and one year old daughter brutally murdered in the name of honor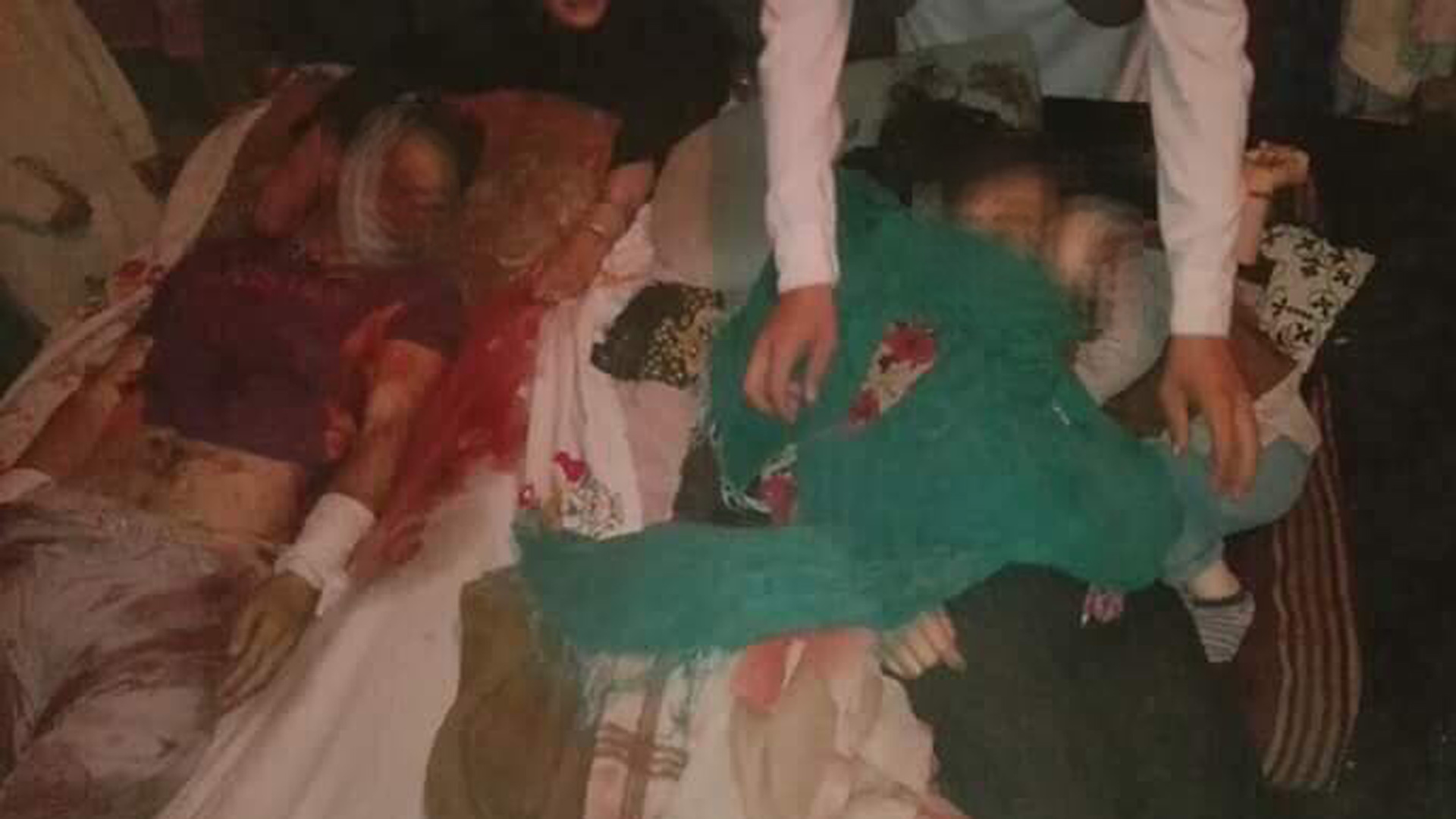 Gilgit/Chilas/Islamabad: A married couple along with their one-year old daughter have been brutally murdered inside their house in the name of honor. All three deceased belonged to Thor Valley of District Diamer, Gilgit-Baltistan.
Sharing details, an official said that the murdered woman had married Fazal Rabi, a man from Thor, out of her choice in a court. After the marriage they fled their native district because they feared for their lives.
There are reports that the woman was already engaged to a man, reportedly much older than her, and that she did not want to marry him. She eloped with Fazal Rabi and took refuge in the nearby Ugi area of Batagram. The couple had a daughter together last year.
A couple of days back, after receiving a tip-off, a group of men reportedly from Diamer, stormed the house at night and brutally murdered Fazal Rabi and his wife. The killers even did not spare the one-year old child.
Photographs of the crime scene show the three deceased on their bed, the girl cuddling against her mother. The photographs suggest that they may have been murdered in their sleep.
Batagram police has started investigation after reportedly registered an F.I.R against six people for the triple murder, which has shocked the entire region.
An individual from Diamer, who requested anonymity, told Pamri Times that under the strict tribal system, which majority of the district's residents adhere to, such murders are common, but most of the time they are not reported.