14 passengers, including 6 soldiers, fall prey to Skardu road mishap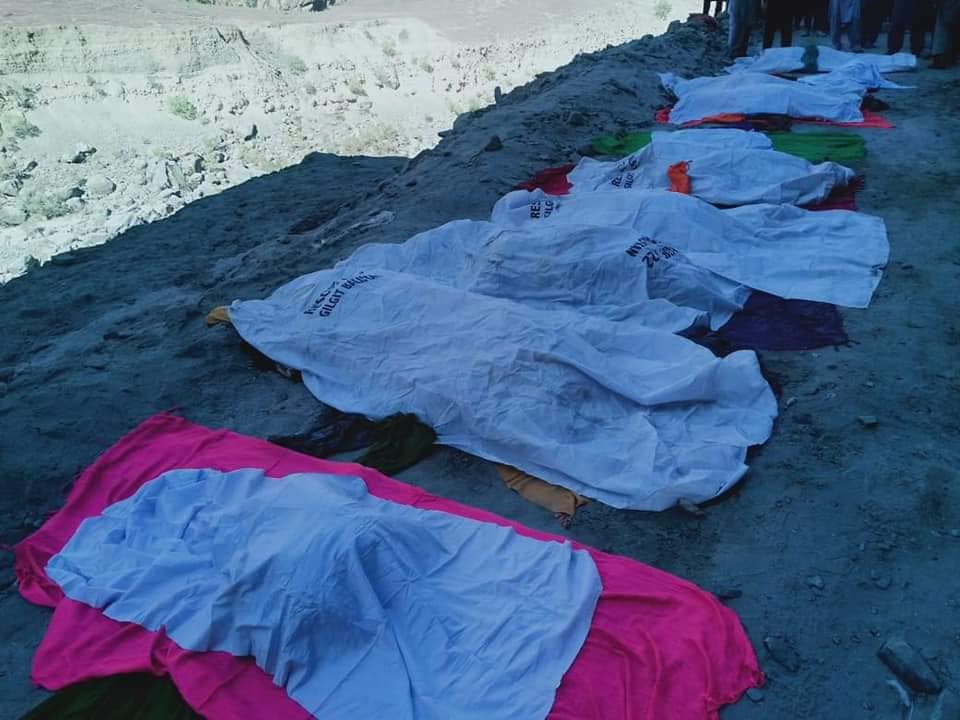 ---
SKARUD: 14 passengers of a coaster traveling from Rawalpindi to Skardu perished as a huge rockslide hit the ill-fated vehicle near an area called Thingus, located in Rondu sub-division of District Skardu.
According to a list shared by Duty Magistrate, Ashiq Hussain, 4 of the passengers were soldiers of Pakistan Army, from the Engineer Battalion, while two were employees of the Combined Military Hospital (CMH).
The other passengers included three residents (relatives) of Kohistan. The remaining passengers were residents of Ghanche, Kharmang and Skardu.
Search and rescue operations were carried out by the district administration, Rescue 1122, FWO and other departments, as well as local volunteers.
All passengers of the vehicle are reportedly dead.
Netizens have identified the spot of accident as an area where a huge rock had literally been hanging above the road after a recent dynamite blast carried by FWO as part of the Skardu road's expansion project.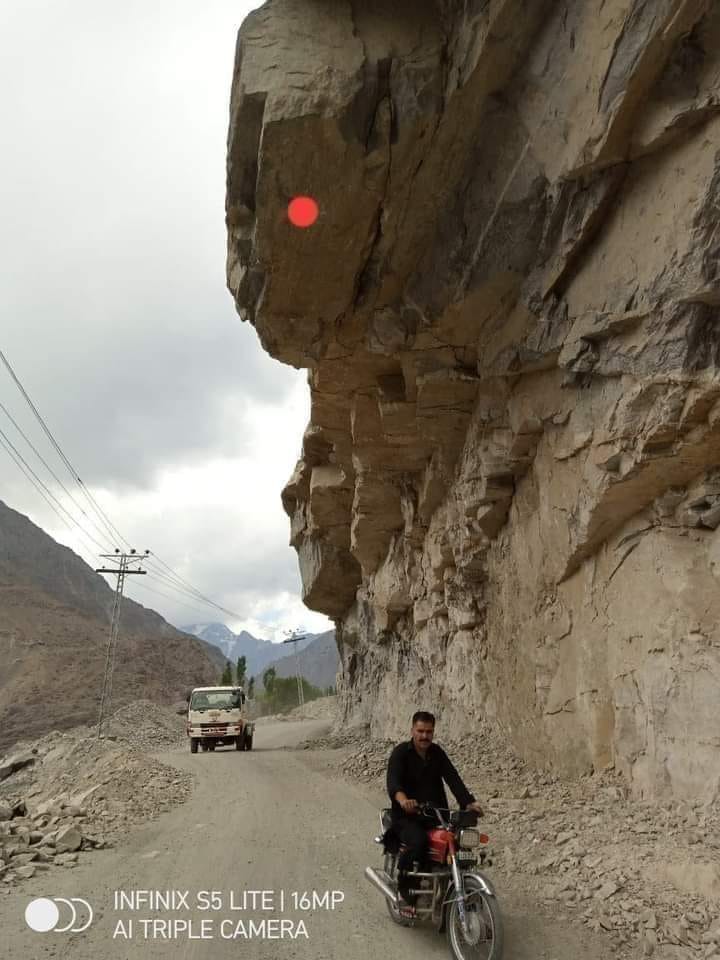 The tragic accident has spread rage and anger across the region, with people demanding implementation of safety measures to protect the lives and properties of the citizens.
Gilgit-Baltistan's Caretaker Chief Minister and members of his cabinet have expressed 'sorrow' over the incident.