WeBOC will enable traders to electronically file their 'Goods Declarations', ensure speedy clearance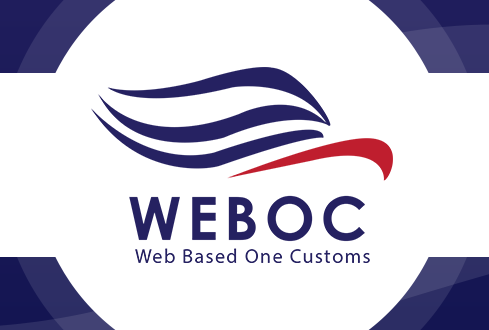 Gilgit: (PR) A press released issued by Ali Asad, Assistant Collector Customs, has said that Web Based One Customs (WeBOC) is an indigenously built paperless Customs clearance system with special emphasis on cost/time efficiency and ease of doing business.
The Press Release further says that Pakistan being a member of World Customs Organization (WCO) and signatory to various World Trade Protocols is bound to transact through automated Customs clearance system for the benefit of Traders. WeBOC offers a huge array of benefits to both the Government and Traders that are discussed below for public awareness. WeBOC enables traders to electronically file their Goods Declarations (GD) 24/7 along with the live feed of their consignment's status due to end-to-end integration of different stakeholders in the system. The system also offers Automated Risk Management System (RMS) for speedy clearance of consignments in green, yellow and red channels that is not workable in any manual clearance method.
"Moreover, it also reduces the physical contact between traders and officials due to provision of Electronic Data Interchange (EDI) among the stakeholders, hence speedily processing consignments and limiting demurrage and wharfage charges for traders. Besides this, it also exempts the traders and their representatives from mandatory physical presence for examination and clearance in manual systems. All Customs modules are embedded in WeBOC system for saving traders' time, cost and efforts. These modules include; online adjudication of contraventions, reviews, rebate, refund, exemptions and many others. With the outset of China Pakistan Economic Corridor (CPEC), the trade volume is expected to rise and WeBOC is the best remedy available for both government and traders. In this regard special WeBOC training sessions with traders and connectivity trials with NBP and NLC have been carried out before its initiation.  Furthermore, efficient management of Business Information in the system also enables the government to generate different reports and further necessary decisions to be taken. Last but not the least, WeBOC is a system that has revolutionized the way imports and exports are now governed in Pakistan. 62 signatures and 32 verifications for a single Goods Declaration have now been reduced to just one electronic submission."
The press release is issued at a time when traders have blocked all trade between Pakistan and China, in opposition of WeBOC, and also rejected FBR's presence in the region.