DC Hunza expects coolies to fix eroded Shimshal Road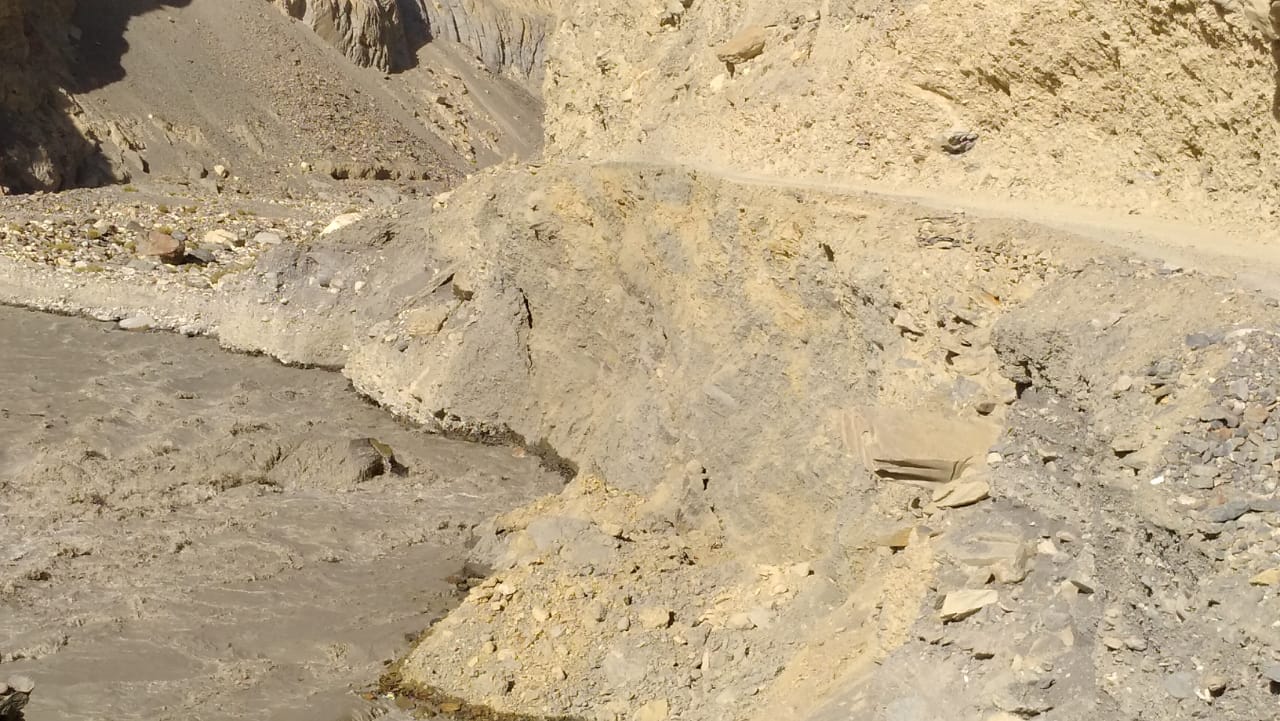 With inputs by Ali Rehmat Pamirian
HUNZA: A delegation of eight people from Shimshal valley has called upon the Deputy Commissioner of Hunza to highlight the issues created by erosion of the link road to Shimshal.
However, the Deputy Commissioner has told the delegation that he will talk to the Numberdar only, because he does not trust them.He has also told the delegation that the 8 coolies, equipped mostly with shovels and levers, working for maintenance of the Shimshal road are responsible for fixing the eroded portion of the road. He has also told them 'not to politicize the issue.'
An individual, who was part of the delegation, said that the road cannot be fixed without heavy machines, because a large part has been eroded. He said that the coolies are not equipped enough to fix the road. He said that the lives of Shimshal's residents depend on the road, and any negligence can create a life a death situation, in case of any emergency in the remote area.
The Shimshal road was blocked late on the night of July 21, 2018 due to erosion caused by increased river flow.
PAMIR TIMES REPORT (2 WEEKS BACK)
A major crack had emerged in the road five months back, but nobody from the administration paid any heed to media reports about the issue.
PAMIR TIMES REPORT (MAY 2018)
Meanwhile, women and men, along with children, are forced to climb up and down a dangerous hill, where the risks of boulder fall and landslides are immense.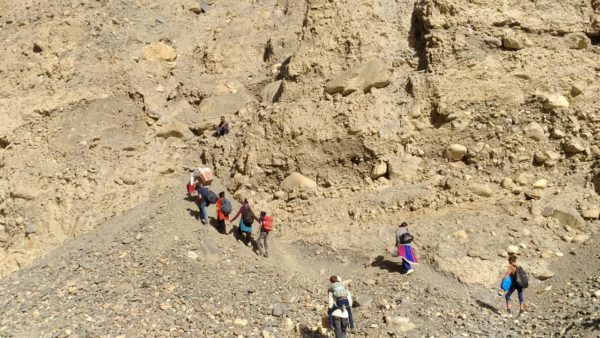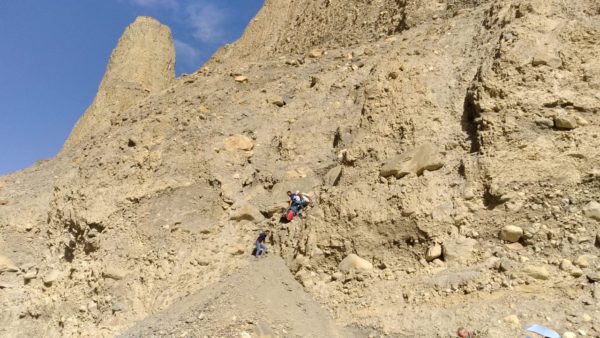 The road blockade has caused shortage of essential edible items in the valley, because the locals can't carry heavy items on their backs, while climbing the hill.
The Gilgit-Baltistan government, including Minister for Works, Dr. Muhammad Iqbal, has failed to utter even a single word of support for the people of Shimshal valley.