Netizens raise over 19,000 dollars to help cancer patient from Hunza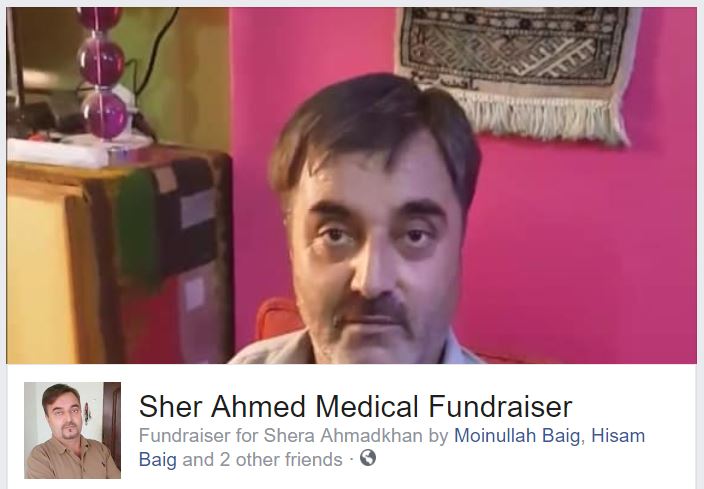 ---
Islamabad: Hundreds of contributors from different parts of the world have donated more than 19,700 US dollars to help a cancer patient fighting for his life.
You can donate here:
https://www.facebook.com/donate/327101451316623/327117254648376/
The donation campaign was launched by Moinullah Baig, Farhad Baig and Sajid Karim, among others, after Sher Ahmad, a resident of Hunza, posted a video on social media seeking help to pay for the cost of his treatment.
The campaign is close to getting its goal within a week's time. The initial target was $20,000, which has now been raised to $22,000. According to the campaign organizers, the total cost of the treatment is around $35k.
People continue to contribute to the cause.
Sher Ahmad has, in another video, said that the support he has received from Hunzukutz and GBians based in different parts of the world has given him hope for a new life. He has thanked the people for their generous contributions.