MLA Nawaz Naji urges youth to develop skills, foster unity, to be able to face future challenges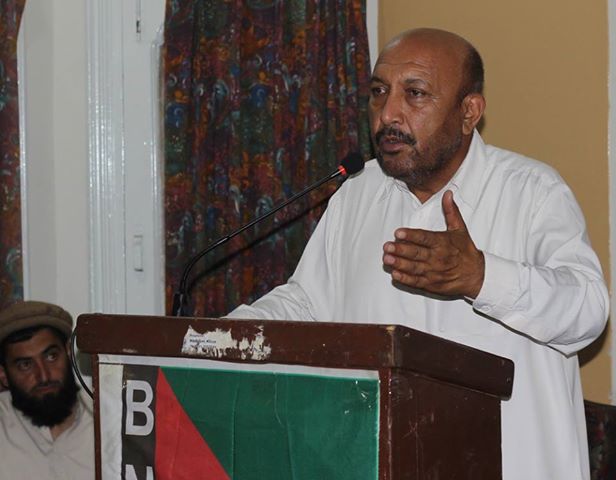 GILGIT: (PR) MLA Nawaz Khan Naji, the supreme leader of his own faction of Balawaristan National Front (BNF), has urged the youth of Gilgit-Baltistan to foster 'national integrity' to be able to face future challenges. He was addressing the oath-taking ceremony of Balawaristan National Students Organization (BNSO) KIU Unit, in Gilgit.
Naji has said that the youth have to play a key role in development of the society. He urged the youth to develop personal and professional skills, and become better students and professionals.
He said that the region's youth needs to learn from the political mistakes of the past, and vigilantly work towards betterment of the society. He said that the region is going through a period of transition, and the youth need to be on top of the situation.
Sayed Manzoor Hussain Shah, Central President of BNF, administered oath of the newly elected cabinet .
An Iftar dinner was also arranged at the occasion, attended by leaders and workers of BNLF, BNSO and BNY, among others.