Miscreants torch more than a dozen schools in different parts of Diamer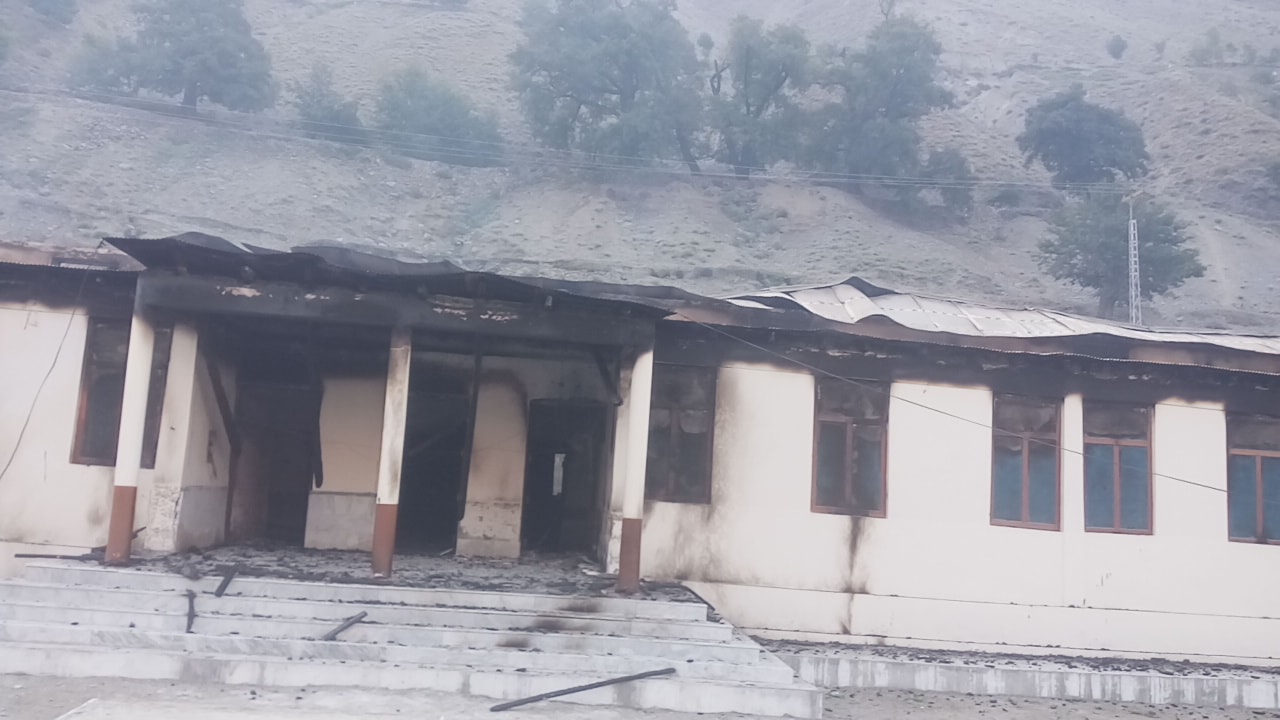 CHILAS: In what appears to be a coordinated and timed attacks, unidentified terrorists have either blown up, or torched, around a dozen school buildings in the Diamer district of Gilgit-Baltistan. Most of the targeted schools were built for promoting girls education in the district.
According to details shared by several local residents, a school was blown up by suspected terrorists during the darkness of the night in district Diamer's remote Darel Valley. The school was built by the Pakistan Army to promote education in the district. Diamer has the lowest literacy rates for boys and girls in the Gilgit-Baltistan region.
According to details shared by Darel based local reporters, residents of the mountainous area heard explosions during the darkness of the night. Schools were also targeted in other parts of the district, details of which are slowly emerging.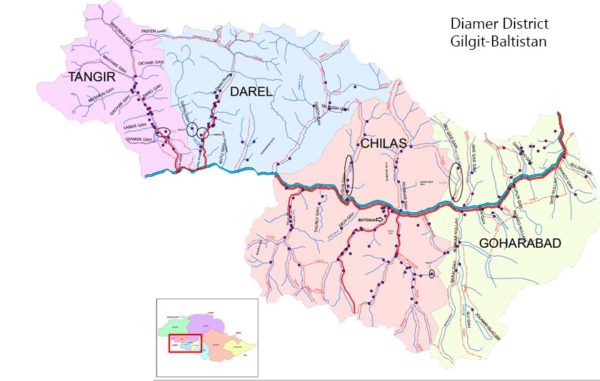 SCHOOLS ATTACKED
Official sources have informed that the following schools have been attacked:
Girls Primary School located in Ronai, Chilas
Social Action Programme (SAP) Primary School in Hudur area
Army Public School, Darel Tehsil
Primary School in Tabor village of Darel Valley
SAP Primary School in Tabor, Darel.
Army Public School in Tangir Valley (adjacent to Darel, sharing borders with Kohistan district of KP)
Girls Primary School Galee Bala, Tangir Valley
Girls Primary School Sheegay Manikal, Darel Valley
Primary School Galee Bala, Tangir Valley
Girls Primary School, Takia, Chilas
The Girls Primary School in Chilas has been blown up with explosives, while the rest have been torched. Some schools have also been vandalized, and the furniture has been damaged, said local police officials.
No casualties reported, as school buildings were empty. So far no group has claimed responsibility for the attack.
Meanwhile, Diamer-Astore Division's Commissioner, Abdul Waheed Shah has said that the miscreants will be tracked and brought to justice soon. He has said that the people of Diamer are peace loving and want to educate their daughters and sons. He has said that the masses will come out today to lodge protest against the terrorist attacks. He has said that some of the buildings attacked were under-construction.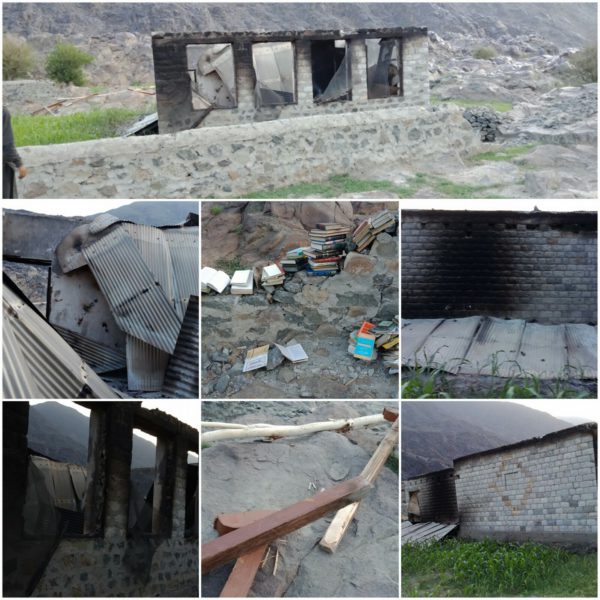 GIRLS SCHOOL TARGETED IN THE PAST
December 2011: Two schools were partially damaged by explosive devises
February 2004: Two girls schools were blown up
DIAMIR YOUTH MOVEMENT CALLS FOR PROTEST
Expressing rage and disgust over the attacking and torching of the schools, the activists of Diamer Youth Movement have called for a protest demonstration in Chilas, the district headquarters.
IFAD OFFICE BOMBING ATTEMPT
Two weeks back an attempt to bomb a project office of United Nation's agency, IFAD, had failed in Chilas.