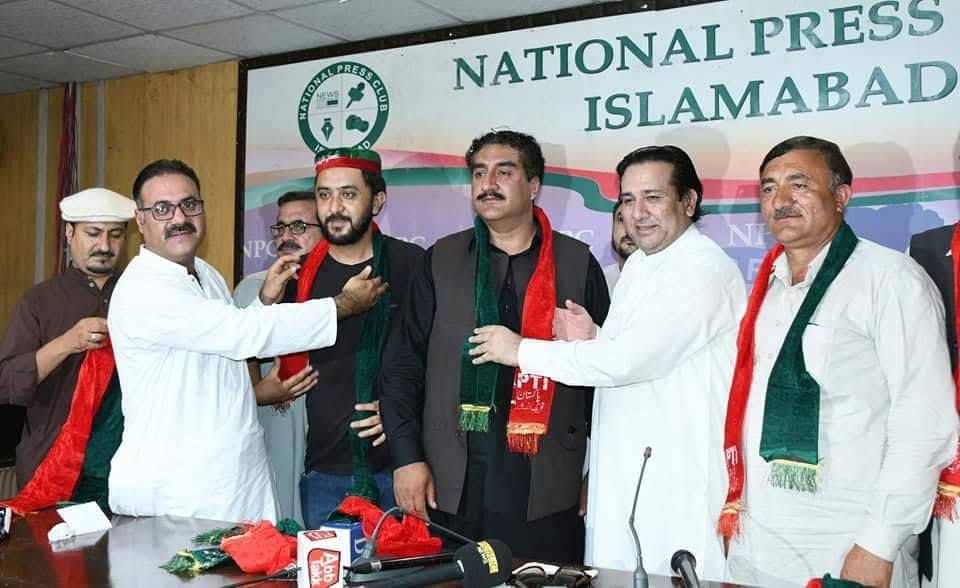 NISAR ALI
ISLAMABAD: Three prominent political figures of Gilgit-Baltistan and former GB Journalist Forum president on Monday joined Pakistan Tehreek-e-Insaf as the party stood victorious in general election 2018.
During a press conference at National Press Club Islamabad, senior vice president Pakistan Muslim League Nawaz GB chapter Shams laun, leaders of Pakistan People's Party Muhammad Shafa and Muhammad Taqi joined by switching their respective parties, while former president GB Journalist forum Alam Noor Haider also joined PTI to start his political careers.
Speaking on the occasion, Pakistan Tehreek-e-Insaf Gilgit-Baltistan President Raja Jalal Hussain Maqpon, welcoming the new comers, said that they trusted Imran Khan and his vision and no one would stop the wave of changes from federal to GB.
He condemned the arson attack on schools in Diamer and paid tribute to the martyrdoms of police, who sacrificed their lives while fighting against miscreants, in recent attack in Diamer and cried over poor performances of GB government in maintaining law and order situation in GB.
PML-N turned PTI, Shams Laun said that he was attached with PML-N for 24 years and now decided to join PTI because the former party's performances were limited to social media. He said that he was impressed by the vision of PTI chief because of his dislike for corruption. Laun further added that no one will be allowed to destroy the peace of region.
Former Pakistan Peoples Party leaders Muhammad Taqi and Shafa and Alam Noor Haider also spoke on the occasion and reiterated their full support for the party.
Earlier, in a reply of a question, Rajal jalal said that governor of GB will be changed like other provinces; he added that the name for the governorship slot would be finalized in a party meeting.