Chitral's potato growers want newly imposed transportation tax withdrawn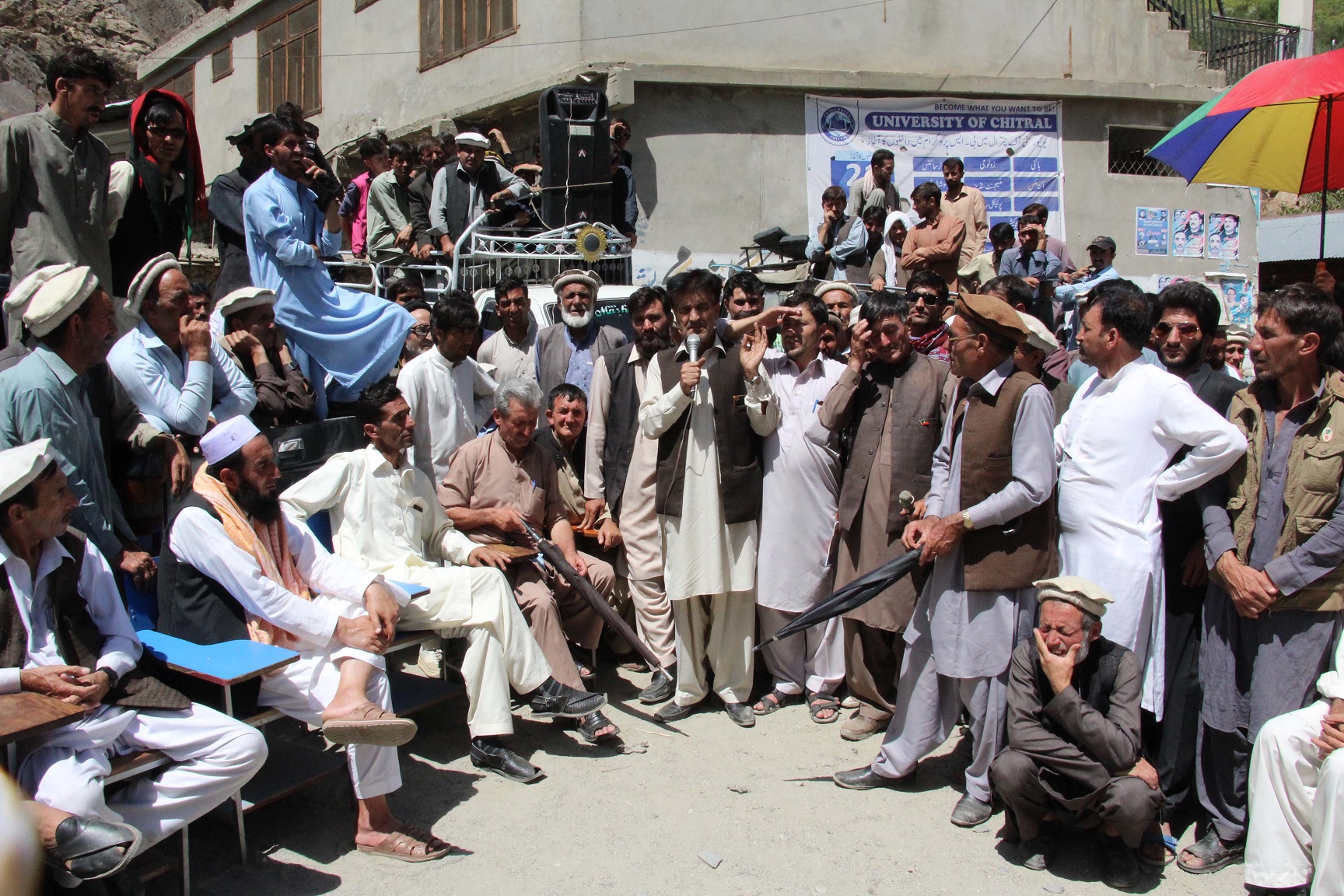 Gul Hammad Farooqi
CHITRAL: People from Garam Chashma  held a protest gathering at the local polo ground against imposition of tax on transportation of potatoes out of their valley.
Speaking on the occasion, the protesters said that for years the government had failed to repair and construct the dilapidated road to Garam Chashma forcing the locals to repair it on their own. But now the Tehsil Municipal Administration (TMA) has swung into action and imposed a tax on the transport of potatoes out of the valley through the same road.
They said that the TMA has also never helped the farmers for supply of water or construction of water canals. They said that without providing any assistance to the people, the TMA has now imposed Rs. 160 per bag of potatoes as tax. The locals said that the tax is illegal. They gave the TMA 48 hours to withdraw the taxes, or face mass protests, and hunger strike.
Meanwhile, former MPA Saleem Khan told this correspondent on phone from Peshawar that the TMA had also tried to impose the tax in 2012. The local people later moved court against the TMA decision and were given a verdict in their favor. He said the tax was also illegal in the sense that the TMA never provided any service to the people of Lotkoh Tehsil; therefore levying taxes is unjustified.