Skardu: Honest police officials rewarded for returning Thai tourist's iPhone, 129k rupees

SKARDU: IGP Sanaullah Abbasi presented cash prizes to two police officials for displaying remarkable honesty.
Constable Muhammad Raza of Skardu received cash prize for returning an iPhone 7 Plus to the rightful owner, a Thai tourists. The constable had found the iPhone 7 Plus last year in Skardu. He tried to use public messages to find the rightful owner, but none came former to claim the gadget, which costs around 80,000 rupees, said a press statement.
The constable kept the mobile safely, with the hope of finding the owner someday. This year, a Thai tourist approached the police through a tour operator to report that she had lost her mobile phone last year. In an email, screenshots of which were provided to Pamir Times, the Thai tourist, named Ramida, has said that she did not have the time to report the lost phone last year, because she was in a hurry, leaving the country. She shared description of the mobile phone, which matched with the descriptions of the phone found by constable Muhammad Raza. The phone is being returned to Ramida through the tour operator. Raza received cash prize and commendation certificate for his honesty and dutifulness.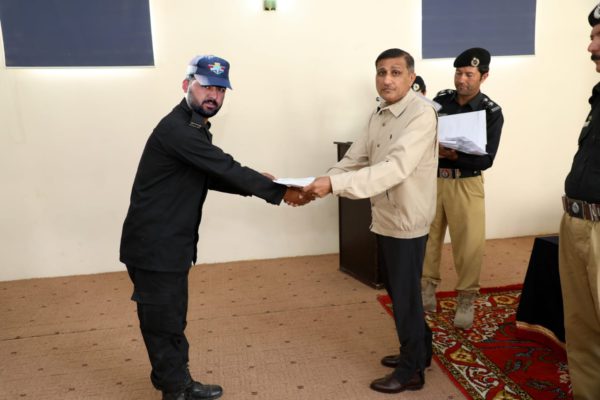 In another incident, police constable Muhammad Ishaq found a bag on Deosai, in which there were around 129,000 rupees in cash, an iPhone and other valuable items. Ishaq brought the bag to the police post. It was returned to a Pakistani tourist, after he correctly identified the items and other important details. Ishaq also received a commendation certificate and cash prize for his act of honesty.
Speaking at the occasion, IGP Abbasi praised the police officials, and urged others to serve the public with the highest level of honesty and compassion.