Italy reiterates its commitment to support Tourism Promotion in Gilgit-Baltistan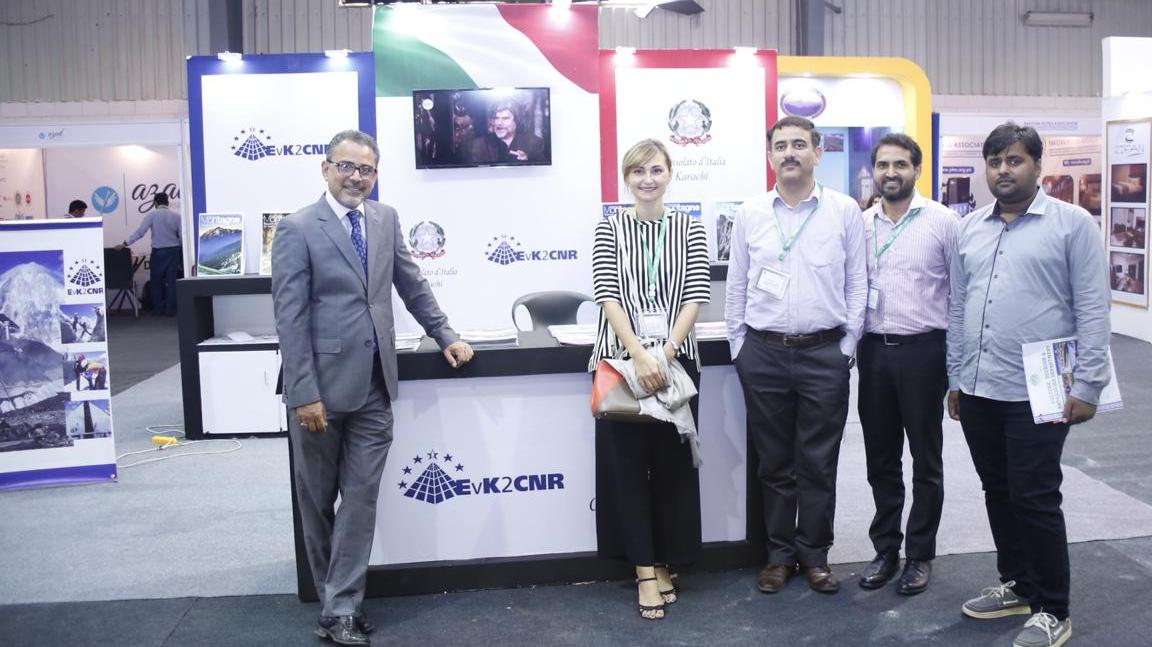 KARACHI: (PR) Italian Consulate in Karachi and EvK2CNR participated in the Pakistan Travel Mart Karachi held in Karachi from October 02 to 04. The purpose of being part of this international event was to promote tourism in Gilgit-Baltistan also focusing on the National Parks in GB. Tour operators and hotels from different countries, entrepreneurs, artists, travel agencies and other participated in the event.
Ms. Anna Ruffino, Consul General, Italian Consulate in Karachi visited the stall and said that Italian government, Embassy of Italy in Pakistan and Consulate in Karachi is working to promote tourism in Pakistan and particularly in Gilgit-Baltistan. She appreciated the role of EvK2CNR to work for the mountain communities and also its efforts in the tourism promotion and assured to provide all support.
At the stall of the EvK2CNR and Italian consulate in Karachi, material related to the mountains in GB including K2 and other mountains, glaciers, protected areas was displayed and related information was provided to the visitors. The representatives of EvK2CNR and Consulate shared with the visitors the information about beautiful  places worth visiting in Gilgit-Baltistan. Furthermore, one of the aims of setting up the stall was to inform and aware the potential tourists about their role in the waste management considering the sensitivities of eco-tourism in GB particularly in protected areas. The visitors were informed about the amount of waste that EvK2CNR together with government institutions, CKNP staff has been collected and processed.
The visitors, tour operators and people from different walks of life expressed their desire to visit GB in the next years to see the mesmerizing natural beauty and cultural diversity of GB.