Residents of Upper Chitral rejoice over creation of new district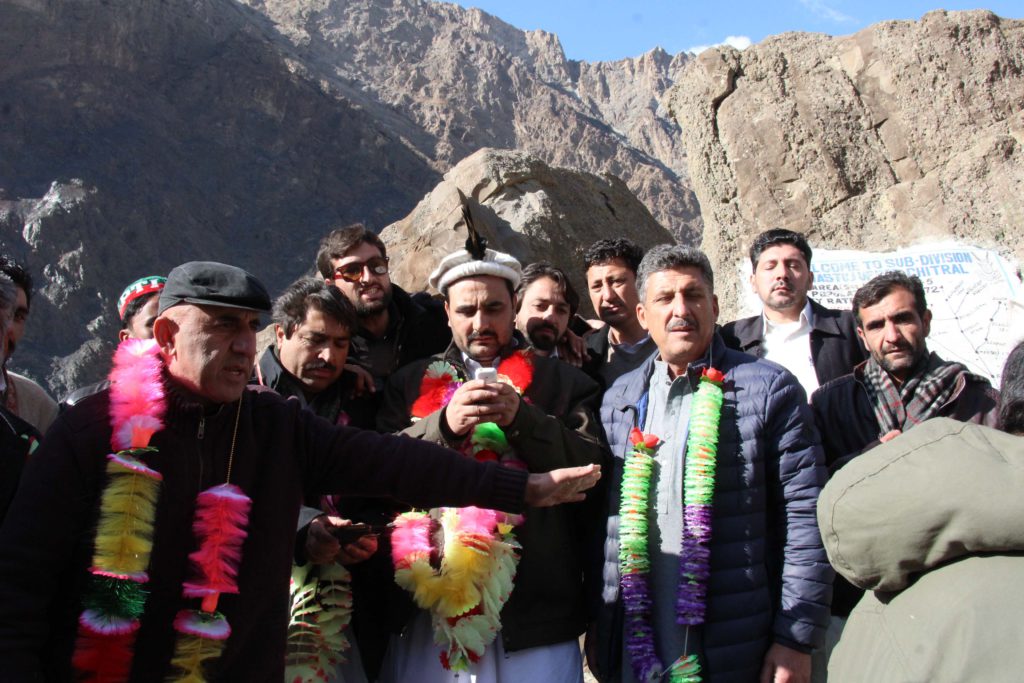 By Gul Hamaad Farooqi
CHITRAL: The people of Chitral have expressed jubilation over bifurcation of the picturesque valley into two districts.  The youth of the district arranged a lovely music program on Friday night to celebrate the announcement. The program was greatly enjoyed by the participants and local singers presented attractive and melodious songs.
The youth presented local dances and the singers sang songs which were greatly enjoyed by the participants. A walk was also held in Drosh area to celebrate the announcement which was participated by the local people in large number.
Some of the youth were carrying the copies of the notification by the provincial government regarding bifurcation of Chitral into two districts and were showing the notification to everyone.
A local leader, Shehzada  Sikandar said the Pakistan Tehreek-e-Insaf (PTI) government fulfilled its promise made with the people of Chitral. He thanked former chief minister Pervaiz Khattak and Prime Minister Imran Khan for fulfilling the wish of the Chitral people.
Other people present in the walk said Chitral has a lot of natural resources and it is a great tourism destination. They said the water resources of the valley can be utilized to set up reservoirs. They said water reservoirs will fulfil energy needs of the country and will also provide jobs to the local youth.