Governor appoints Advocate Sher Madad Khan as Advocate General of Gilgit-Baltistan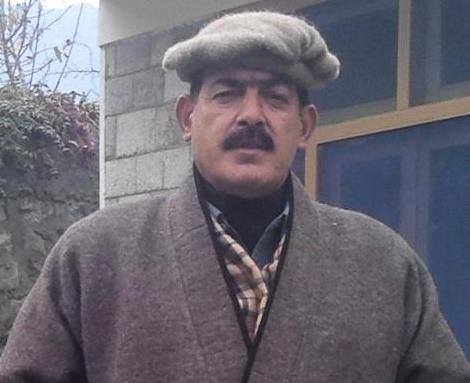 Safdar Ali Safdar
Gilgit: The Governor Gilgit-Baltistan Chaudhry Muhammad Barjees Tahir on Wednesday appointed renowned Lawyer Advocate Sher Madad Khan as Advocate General of Gilgit-Baltistan under article 32 of the Gilgit-Baltistan Empowerment and Self Governance Order, 2009.
The Secretary Law and Prosecutions Rahim Gul issued notification of the newly appointed Advocate General GB following an approval given by the Governor GB.
Advocate Sher Madad Khan hailing from Yasin Ghizer is one of the most senior lawyers of Gilgit-Baltistan having more than 20 years of working experience with various legal forums including the Chief Court Gilgit-Baltistan.
He has been served as President District Bar Association Ghizer, GB High Court Bar Association and other associations.
Sher has also been fighting for the basic human and constitutional rights of the people of Gilgit-Baltistan by using his legal expertise.
Earlier, Advocate Asadullah Khan has been serving on the position since Pevaiz Musharaf's regime.
The duties and functions of the Advocate General under Gilgit-Baltistan Empowerment and Self Governance Order, 2009 were defined as:
(1) The Governor shall appoint a citizen, being a person qualified to be appointed as Judge of the Gilgit-Baltistan Chief Court, to be the Advocate General for Gilgit-Baltistan.
(2   It shall be the duty of the Advocate General to give advice to Government upon such legal matter, and to perform such other duties of a legal character, as may be referred or assigned to him by the Government.
(3) The Advocate General shall hold office during the pleasure of the Governor.
(4)  The Advocate General may, by writing under his hand addressed to the Governor resigns his office.
(5) The person holding the office as Advocate General immediately before the commencement of this Order shall be deemed to be the Advocate General, appointed under this Order.