GISAK organized music and cultural festival in Karachi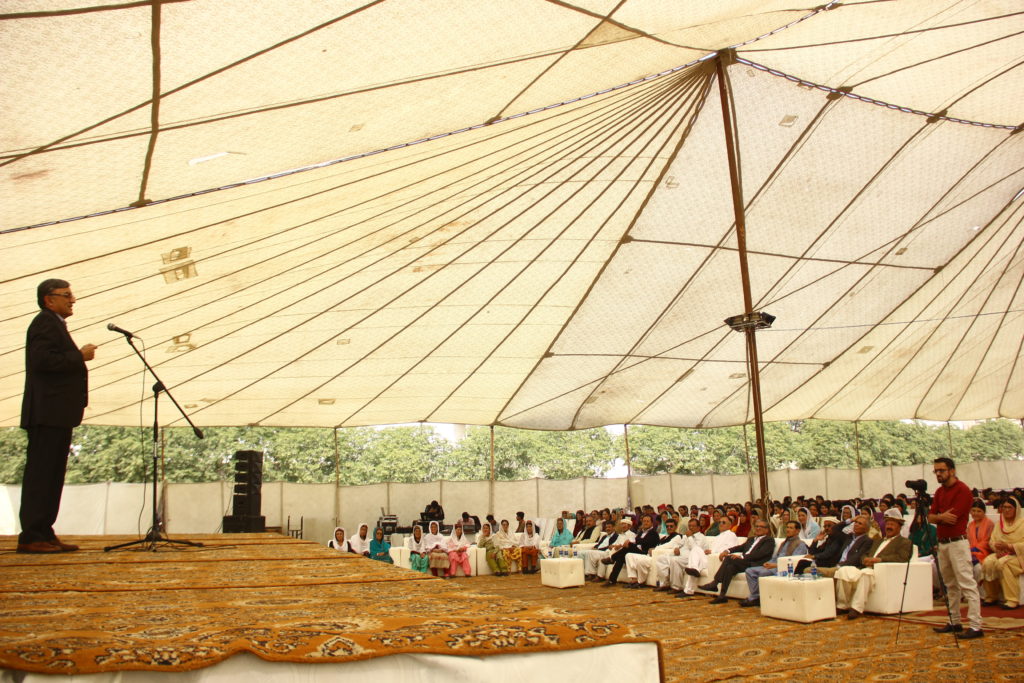 KARACHI: The Karachi-based association of students from Gojal organized a music and cultural festival for the youth and families of Gojal, residing in Karachi. Music, dance, skits and other traditional and educational items were performed by local artists.
Renowned singers, including Fazal Rehman (Shireen Sado), Kashif Sakhi, Juma Khan Aasi, Nousheen and Shahbul Aziz sang songs in Wakhi and Burushaski languages.
The members of Ghulkin Students Association presented stage-drama.
The performance of members of Student Aid Society (SAS) on Shoh Muborakbod, traditional Wakhi welcome song, received applauds from the participants.
The sword dance performed by Sarfaraz from Shishket Students Association was well appreciated by the participants.
Senior Citizens also performed cultural dances.
Muhammad Ajaib, a retired teacher and activist, graced the occasion as chief guest whereas Dr. Rehman Alvi was the presiding guest.
Both the guests stressed on the need to promote local culture and laid emphasis on the need of unity among the people in Gojal.
Dr. Rehman stressed on the need to avail the opportunities offered by CPEC and the growing tourism industry.
Chairman Gojal Ismailia Students Association Karachi (GISAK) Noshad Karim welcomed the great response from the people of Gojal living in Karachi. He stressed on the need to own GISAK so that it may function with zeal and render best services to the youth and families of Gojal.
General Secretary GISAK Kiramat Karim presented vote of thanks to the participants and the federating bodies of Gojal for joining hands in making the occasion a success.