GB Law Minister wants Additional DC of Gilgit removed after guard's misbehavior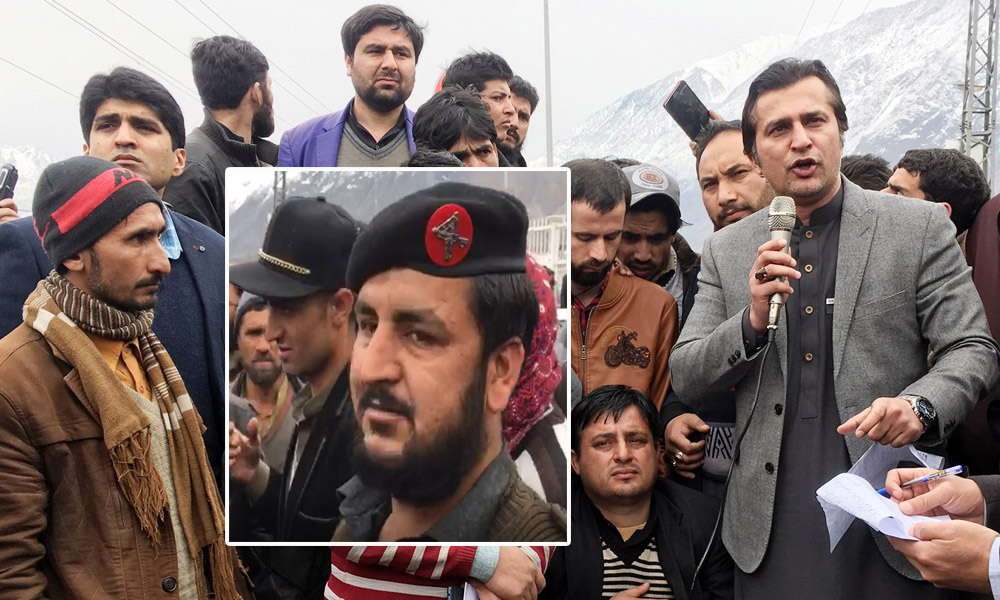 ---
GILGIT: Aurangzeb Khan, Gilgit-Baltistan's Law Minister, who is a technocrat member of the elected assembly, tendered his resignation in protest over what he called 'misbehavior' and 'use of force' by a guard of the Additional Deputy Commissioner.
Khan said that a guard of the Additional Deputy Commissioner of Gilgit misbehaved with him, by pushing him, and harshly asking him to move aside.
The incident reportedly took place while a group of differently-able people was protesting in front of the new building of the Gilgit-Baltistan Assembly.
MLA Nawaz Khan Naji and Law Minister Aurangzeb Khan came out on the direction of the Speaker to negotiate with the protesters. During this, the Additional Deputy Commissioner reportedly intervened along with his 'escort', asking the protesters to disperse, and telling the lawmakers that it is an administrative issue.
The Law Minister has said that he 'politely asked' the ADC to 'stay away from the matter', allowing the lawmakers the opportunity to listen to the protesters. During this, the ADC's  guard, a Sepoy of the Frontier Constabulary, reportedly grabbed the Law Minister by the collar,  pushed him, and asked him to 'stay away', reportedly in a rash tone.
The Sepoy's behavior angered the Law Minister and MLA Nawaz Khan Naji. The stopped the negotiation with the protesters, and went inside the assembly to lodge their protest.
In a video clip, MLA Nawaz Khan Naji, who is the Supreme Leader of Balawaristan National Front, can be heard using profanities, while storming towards the assembly's gate, which was in session at the time of the incident. Naji was reportedly outraged at the treatment meted to the members of the assembly by the bureaucrat and the FC Sepoy.
The Law Minister approached the assembly's Speaker and demanded action against the Additional Deputy Commissioner. The Speaker reportedly called the Chief Secretary and ordered him to take action against the bureaucrat.
However, no action was taken against the ADC till evening, due to which the Law Minister submitted his resignation to the Speaker of the GB Assembly.
According to a letter received by Pamir Times, the Sepoy, identified as Waheed-ur-Rehman, has been suspended. However, Aurangzeb Khan, in a Facebook post, has said that his 'entreat' is the 'prompt suspension' of the ADC, and not the FC constable. He has also demanded an investigation into the matter.
The bureaucracy in Gilgit-Baltistan enjoys vast administrative and financial powers. Lawmakers have on several occasions protested the behavior of the bureaucrats on the floor of the regional assembly.