Qazi Nisar and Agha Rahat meet to discuss peace, agree to hold more dialogues in the future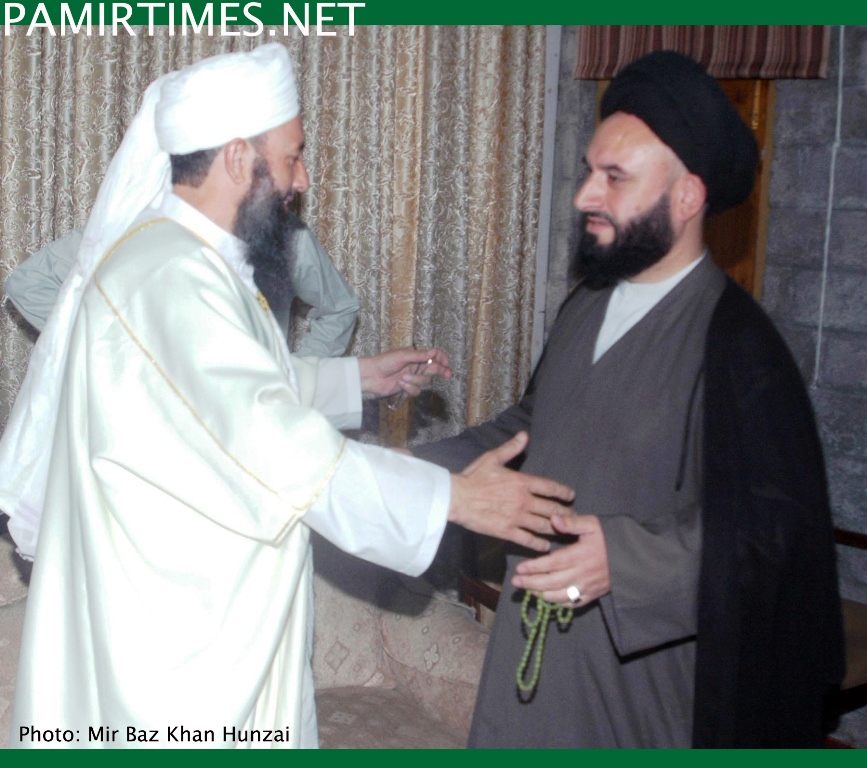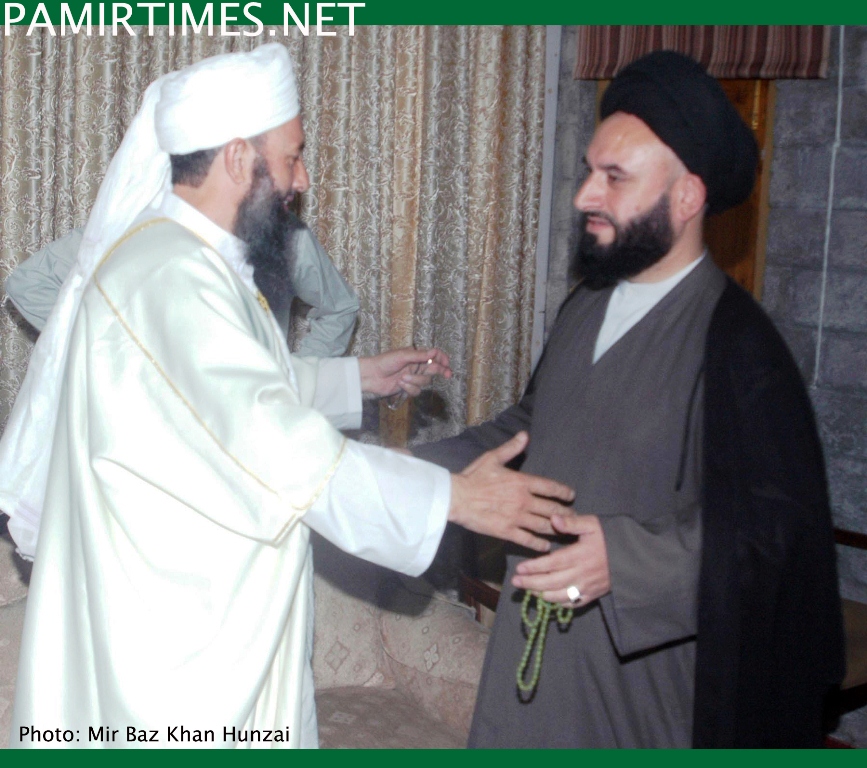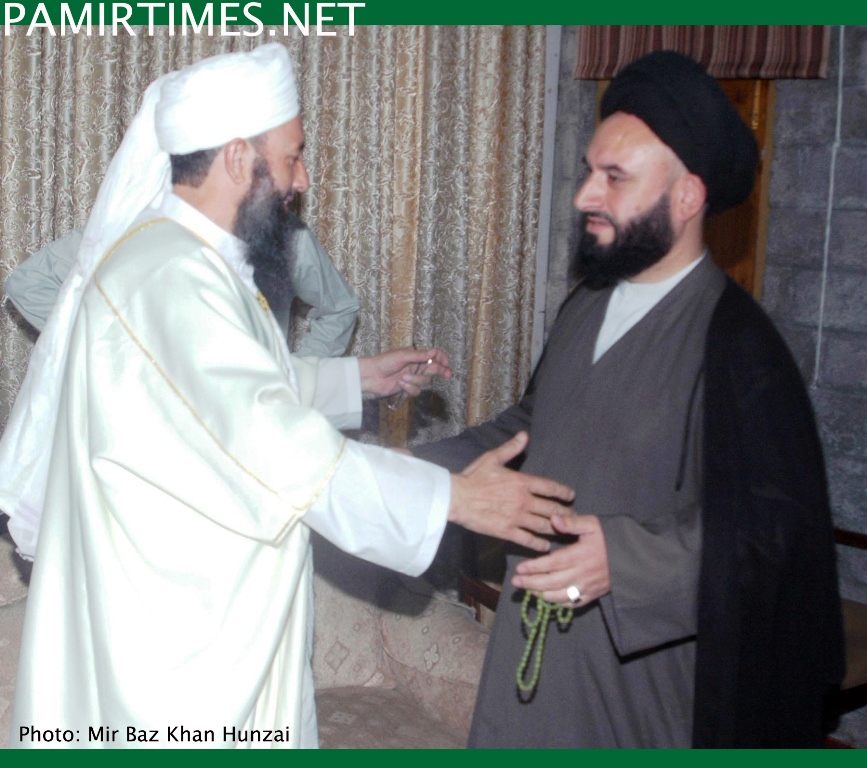 Our Correspondent
Gilgit: Sectarianism and militancy are destabilizing the society. The acts of terrorism are condemnable. Unity is need of the hour to ensure progress and prosperity of the region. Murders in the name of sect and religion are opposed to the principle and teachings of Islam and Shariah.
These views were expressed by Agha Rahat Hussain Al – Hussaini and Qazi Nisar, two important leaders of the Shia and Sunni Muslims in Gilgit – #Baltistan, today during a peace talk held under the auspices of GB Legislative Assembly and the Masajid Board.
Both leaders said that maintenance of peace is the duty of the government. They also blamed the violence on weak judicial system of Gilgit – Baltsitan, under which a retired judge is made the Chief Justice of Supreme Appellate Court, on ad-hoc basis.
The meeting was held in a congenial manner save for a brief hard talk between the two leaders.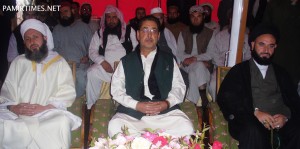 Speaking at the occasion, Qazi Nisar praised Bhutto for the Khatam-e-Nabuwat legislation. He demanded of the GB Chief Minister to declare Friday as a holiday in GB. He termed the meeting to be a welcome step forward.
Agha Rahat said that inciting others to violence or give Fatwas for murder is equal to being party to the murders. He said that duplicity of characters is leading to unrest in the region. He said that there is a contradiction between what is said and what is being done.
Both leaders embraced each other, symbolically, and vowed to cooperate for peace and prosperity of the region.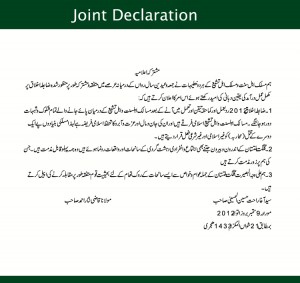 A joint declaration was read at the end of the meeting, in which both leaders urged the government to bring a code of conduct agreed earlier this year into action. They also condemned all acts of violence that took place in Gilgit-Baltistan during the past few weeks.
The meeting has, generally, been received with hope and appreciation. However, critics are blaming the GB government of giving undue importance to sectarian chiefs, instead of establishing rule of law, by arresting terrorists and punishing them for crimes against humanity. The critics are also of the opinion that this meeting has some symbolic meaning but it has no significance for long term peace in the region.
One commentator on Pamir Times' Facebook page said that the importance being given to the clergy is likely to make them more stronger. A number of commentators said that giving too much importance to the clergy results in deepening of the sectarian schism.
The peace talk was attended by GB Chief Minister, members of the GBLA, members of the Masajid boards bureaucrats and other notables of the city.