Hunza Development Committee meets State Minister Abid Sher Ali, demands resolution of energy crisis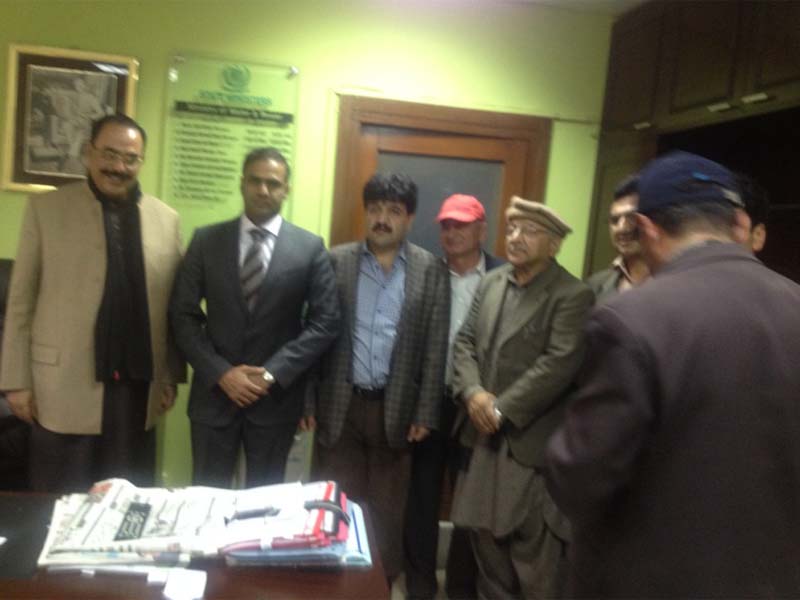 Islamabad, January 28: (PR) Hunza Development Committee, recently formed in Islamabad, met Minister for power and energy Abid Sher Ali at his office. They discussed energy crisis in the Hunza Valley and urged the state minister to resolve the issue.
They demanded importing of electricity from China's Xinjiang region, located across the Khunjerab border, which is likely to become a central point in the proposed Pak-China Economic Corridor.
The delegation consisted of Raja Shebaz Khan, Chairman, Naiknam Karim, Vice Chairman, Hoor Shah, Izhar Hunzai, Raja NazimulAmin, Babar Khan, Rehmat Ali, Ishaq, Naseer Ahmad and others.
The delegation, reportedly, apprised the minister of the issues being faced by the Hunza region. They said that empowering the communities of Hunza Valley is important because the future economic corridor passes through the entire length of the Hunza Valley, from Mayoon to Khunjerab.