Youth protest against WAPDA alleging injustice in Diamer-Bhasha Dam project vacancies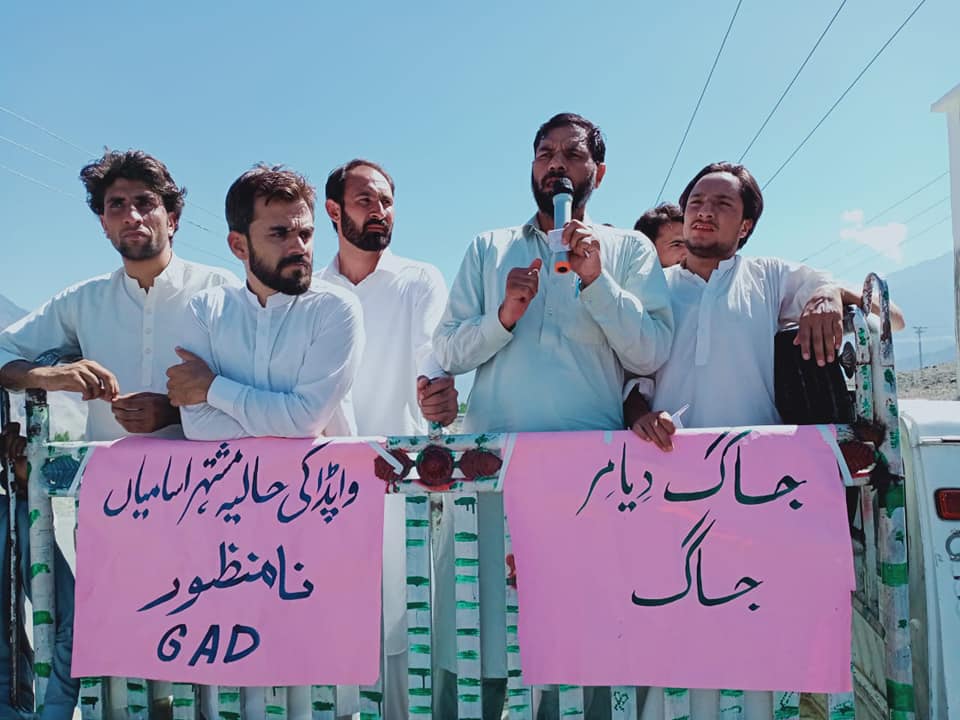 ---
Youth and students organizations of Diamer district starged a protest rally and a sit-in in front of the WAPDA Office in Chilas.
The latest wave of protest started after WAPDA advertised vacancies for the Dam project.
GB and FATA, combined, have received less than 1% of the jobs, which the local youth feel is an injustice against them.
The protesters said that they will spread the agitation to the rest of Gilgit-Baltistan if the advertisement was not withdrawn and if the youth of Diamer and other parts of Gilgit-Baltistan were deprived of employment opportunities.
With reporting by Shafi Ullah Qureshi