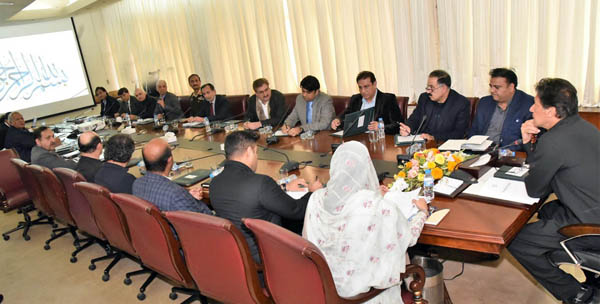 ---
ISLAMABAD: In view of the national tourism policy to facilitate coordination between the federal and provincial governments, Prime Minister Imran Khan has given approval for the formation of the National Tourism Coordination Board (NTCB).
A formal notification in this regard has also been issued by the cabinet division according to which Zulfiqar Bukhari will serve as the board's chairman and joint secretary of the cabinet division board. Nine working groups have also been set up for the NTCB.
In addition to facilitating coordination between provincial, federal and international institutions, the NTCB will engage in the marketing and promotion of tourism and tourist destinations in the country.
The board will be responsible for ensuring coordination between the economic affairs division, the investment board and other institutions for investment in the tourism sector. It will also assist provinces to establish regulatory framework for ensuring quality standards of hoteling and accommodation for tourists.
The board will also extend coordination for representing Pakistan at international exhibitions and serve as a platform for formulating provincial strategies for tourism.
Among its many responsibilities is to look at the technical aspects of the tourism sector including visa policy and issuance of no objection certificates (NOCs) and related rules and regulations.
As per the notification, nine working groups have been set up to assist the board including one for culture, heritage and artefacts. The other working groups pertain to ecotourism, branding and marketing, regulatory and policy framework, religious tourism, investment promotion, infrastructure and facilities, adventure tourism and the Trans-Himalayan jeep rally. The board is also vested with the authority to appoint members to the working group.
The notification states that the chairman of the investment board and secretary of interprovincial coordination have been included as members of the board while others include joint secretaries of foreign ministry, aviation division, interior ministry, defence ministry and information ministry.
It adds that provincial ministers or secretaries and representatives from tourism operators, agencies and hotel associations in all four provinces and Azad and Jammu Kashmir as well as Gilgit-Baltistan are also part of the board while private members including Kamran Lashari, Ali Asghar, Aftabur Rehman Rana, Sirajul Malik, Samina Baig, Behram Avari, Muhammad Ayub Baloch, Yasir Rafiq and Zulfiqar Ali are also part of the board.
Source: Express Tribune