Prisoner serving life term dies in Gilgit jail 'due to heart attack'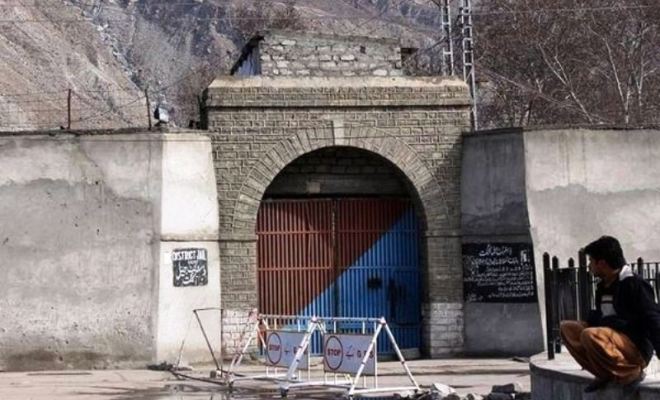 ---
GILGIT: A prisoner sentenced to life imprisonment has passed away in Gilgit jail, reportedly due to cardiac arrest.
According to detail, Rehmat Ali, a resident of Gilgit city, felt pain in his chest. He was taken to the DHQ hospital but he did not survive the reportedly heart attack. Rehmat was sentenced by a military court for his involvement in opening fire on Rangers during sectarian clashes in Gilgit city, in 2005.
Relatives of Rehmat Ali, accusing the Home Department of failing to provide health facilities to the prisoner, staged a protest demonstration. They pelted stones on the building of the DHQ Hospital, breaking windows. They dispersed later after negotiations with the district officials.
Relatives of Rehmat Ali have demanded registration of FIR against IG Prisons, jail officials and Home Secretary for their alleged negligence.