Mirza Ali, from the Clan of valiant Shimshalis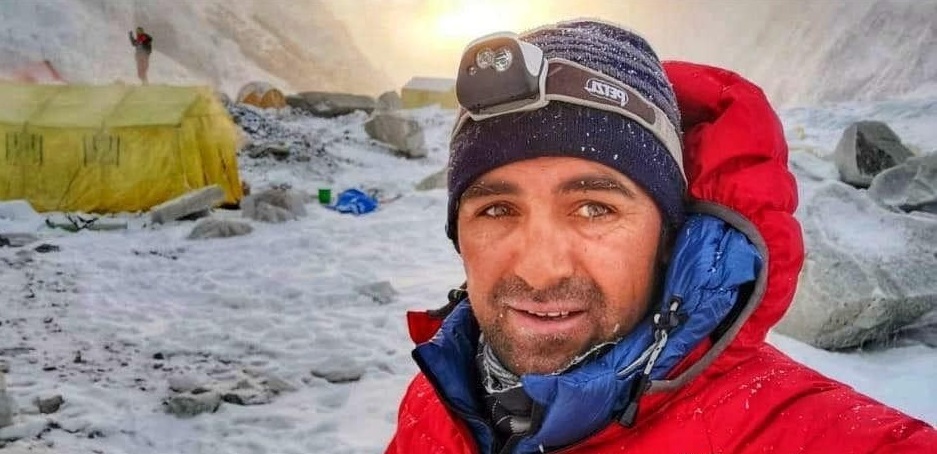 ---
 By: Karim Khan Saka
All and sundry may dream in life but every dream does not come true, each person fixes a goal but a very few attain it. Majority of people work hard but it only pays off for the luckiest ones.
Today another milestone has been achieved in the vast field of adventure sports. Once again the green flag of Pakistan has been hoisted on the highest pyramid of the earth.
It is a beautiful story of a successful real life hero, Mr. Mirza Ali, who first paved the road of successful mountaineering for her younger sister. It was Mirza Ali's dream and untiring efforts that enabled Samina Baig to reach Mount Everest six years ago. Then together they summated the peaks of all continents.
Following his goals, Mr. Mirza Ali recently conquered the Mount Everest and became the first Pakistani male climber, escalating seven summits on the seven continents to enjoy the prestigious position to be incarnated in the history. What an amazing record is set by a brother and sister for Pakistan! The whole nation is indeed proud of them today.
The most recognized American journalist Mr. Edward R. Bradly has well said that "My formula for success has three elements: the talent you're given, the hard work you do to get better at whatever it is that you do, and a certain amount of luck". In the case of Mirza we observe the same.
Mirza's inspiring achievement fits into the mold of a visionary hero who practically uplifts the marginalized segment of the society. As a result Samina became an inspiration for hundreds of girls in Pakistan and in many other countries. Many girls today have entered in the field of sports like; skiing, rock climbing, foot ball, volley ball and cricket. Girls in the sports, was considered as taboo and Samina broke that taboo and practically proved that girls can cope with any challenges.
Shimshal, also known as "the village of climbers" is situated in the heart of Karakoram mountain range in upper Hunza valley of Pakistan. Shimshal is home of several glaciers and countless peaks, which is a hidden mountain treasure to Pakistan.  This small village has produced a large number of internationally recognized heroes in the field of sports, who have represented Pakistan before.
Mirza belongs to that clan of brave Shimshalis, who know the art of adventure. They are born at above 3000mt. and they don't need oxygen on any peak of above 8000mts.
It is another gigantic achievement for Shimshal in particular and for the whole nation. We extend our heartiest felicitation to Mirza and his family on this occasion. We are proud of our heroes.  We do hope that the youth of Pakistan will participate in healthy activities and on their turn they will earn a good image and big name for Pakistan.
Keep rocking Mirza! Sky is the limit for you!.