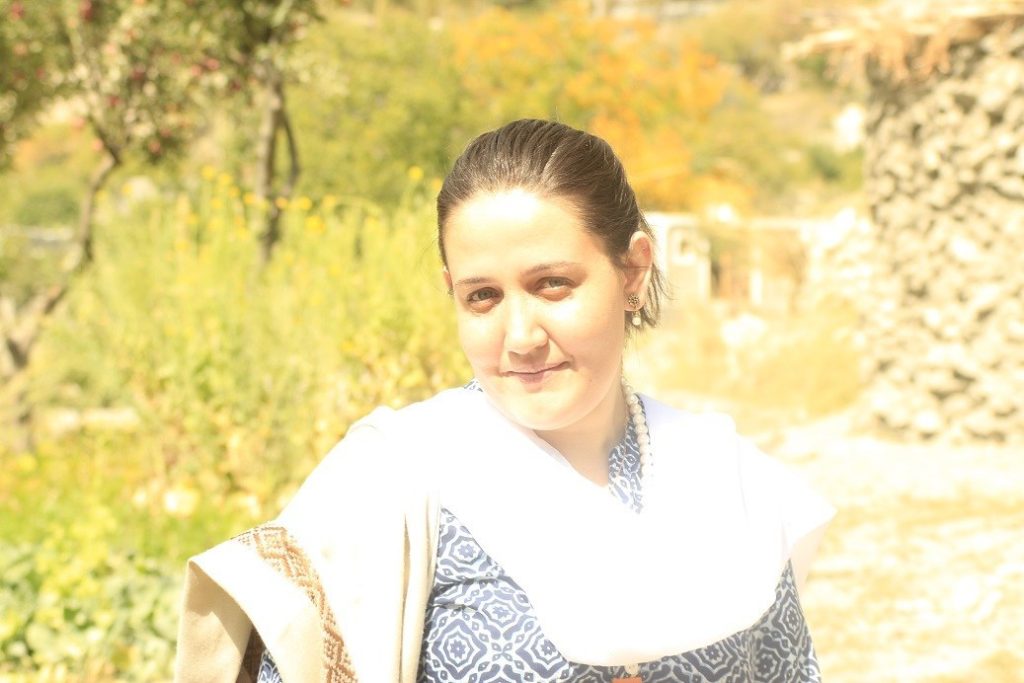 ---
By Naila Parveen
Every day we come up with awful reports about people who lose their life in road accidents. Electronic and print media is full of reports about such sad accidents.
According to statistics available online, about 1.2 million people every year in road accidents, while around 50 million sustain injuries around the world.
I remember a car accident in a small village on Karakorum Highway in upper Hunza that took the life of a very young girl while she was crossing the road. The driver couldn't control the car, because it was very fast.
My husband and I had a lucky escape some time back. We were travelling to Islamabad from Gilgit by road in a private car. The journey was going smooth. As soon as we crossed Chilas, a white car appeared and started chasing us. Within no time, our driver was racing with the other car. The scary journey continued till Besham, where our driver almost hit a car coming from the opposite direction. My husband got angry and gave our driver a mouthful, asking him to slow down. I am sharing this incident to show that many a time accidents occur due to the drivers' recklessness.
We are grateful to our best friend, China, for the paved highway that has eased our lives. But, just because we have a smooth road, doesn't meant that we can risk our, and others', lives, racing and speeding, in complete violation of traffic laws.
I know it is very tempting to not control speed limit on a highway like KKH, but control is must as the lives of passengers are depending on the drivers.
I still remember an accident that took place in August 2014, resulting in the loss of 8 lives, as a van carrying a marriage party went off the road and into a rocky ravine. Within no time the people had forgotten the wedding, and were mourning the tragic loss of lives. Unfortunately, such horrible accidents don't teach most of us much.
It will be difficult to mention all the unfortunate incidents that resulted in loss of lives and limb in our small region over the past few years. It is, nevertheless, that most of the accidents took place because of the drivers' negligence.
There are also multiple reasons that cause traffic accidents. Main causes which are found behind these road accidents are lack of training institutes, unskilled drivers, poor road conditions, poor condition of vehicles, and use of cell phone during driving, use of alcohol, over loading and poor performance of government. If these issues are tackled in a proper way then it can definitely affect the social and economic conditions of the residents of developing countries.
In this era having a motor car or motor bike is not difficult. Today in every house there is a motor bike if not a car.  Young boys without having driving license are riding motor bike.  Some time it has been observed that much road accidents are due to unskilled drivers. Parents before buying vehicle for their loved ones make sure their child is well trained and having driving license.
The age limitation is another reason for traffic accidents. Although above 18 years of age one is eligible to get license and can drive which is not enough, as driving demands more practice and proper training.
According to a recent report during 2017-18, total number of accidents was 11121 and 13134 vehicles were involved in these accidents in Pakistan.
A survey report by World Health Organization shows that every year more than 30,000 people in Pakistan are losing life due to road traffic accidents.
In a survey of 24,050 people, 54% were from Punjab while 27%, 12%, 6%, 1%, 0.1% hailed from Sindh, Islamabad, KP, Balochistan and Gilgit-Baltistan respectively.
62% of motorcycle riders owned a driving license, while 29% were driving illegally without obtaining driving license or permit, 3% said they had lost the license in one way or the other while the remaining 6% riders' licenses had expired. 64% of the individuals who did not possess a driving license were under 21 year's age.
Car users' license holding ratio was significantly better, with 80% people possessing a license. 13% didn't have a license, 7% had misplaced their licenses while the remaining 5% were awaiting renewal of their licenses. 57% of those who didn't own a driver's license were younger than 21.
Keeping in mind the above numbers, we can say that the mentality of Pakistanis is changing in terms of safety and owning driving license,. However, the numbers need to rise very quickly if we are to make our roads safe and at the same time the drivers need to be vigilant while driving.
To follow the traffic rules and regulation is another big issue, unfortunately majority of people do not follow traffic laws which resulting in road accidents. These guide lines/laws are for saving individual's life. For safe drive one has to follow the rules.
The government needs to take proactive initiatives to spread awareness among the nation. All private and public drivers are requested to stay up to date on their vehicle maintenance for the sake of their own and family's life safety.
                              Better to be safe than sorry.     Samuel Lover (1797-1868)