Monument built to honor Lt. Salar Beg who was martyred and buried in erstwhile East Pakistan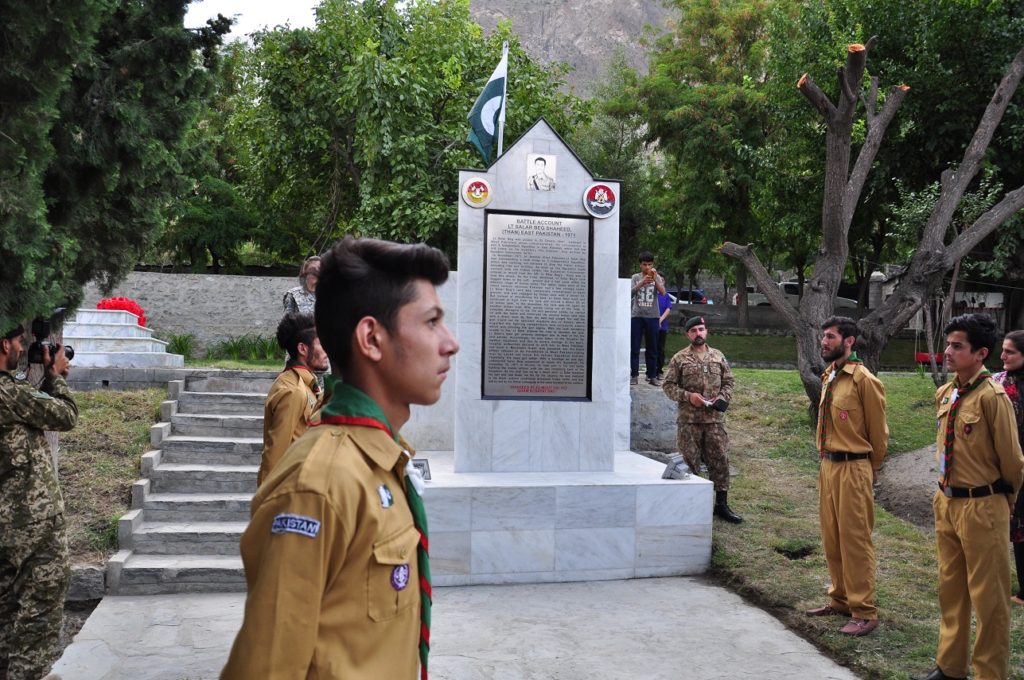 ---
GILGIT: Lieutenant Salar Beg Shaheed, son of Brig Sherullah Beg (late), embraced Shahadat in the erstwhile East Pakistan in 1971 and was buried by his colleagues in the then East Pakistan. He is the youngest officer from Gilgit Baltistan who got Shahadat in East Pakistan.
Since Lt. Salar Beg Shaheed was buried in East Pakistan (now Bangladesh), a monument has been built to honor his sacrifice.
The monument has been built at Amn-e-Yal, Mohibabad,  located in Salar Beg Road Jutial, Gilgit, next to his family grave yard.
The monument was inaugurated recently by Commander FCNA. Also present during the inauguration was Director GB Scouts, Brigadier Iqbal, among other military officials. Family members also attended the inaugural ceremony.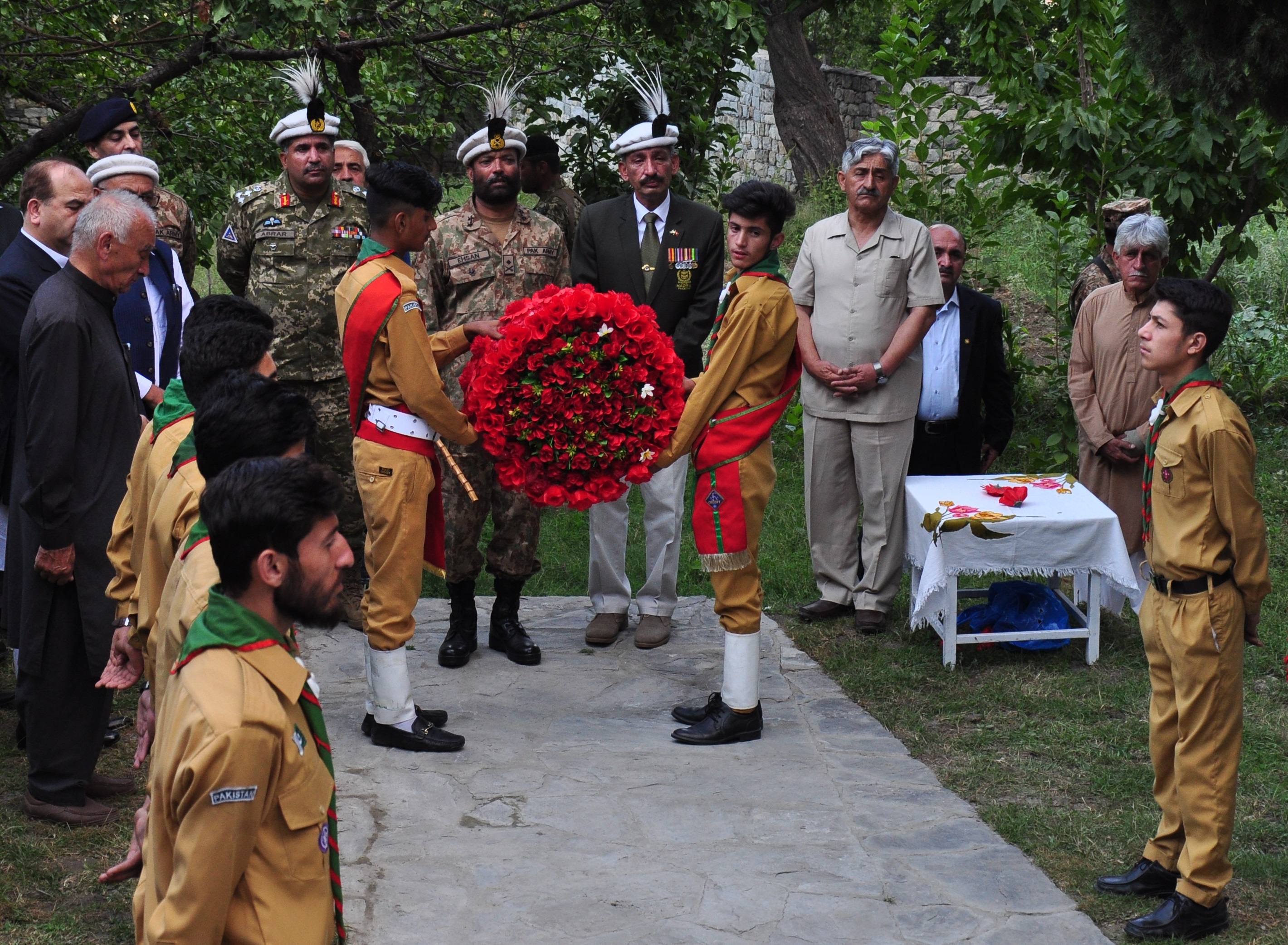 According to a battle account shared with Pamir Times by the family, Lt. Salar Beg was commanding a Tank squadron in November 1971. He fought valiantly against the Indian invaders and destroyed a tank by direct hit, despite of his tank getting stuck in a muddy ground. Lt. Salar's tank caught fire after being hit by an Indian tank, but he continued fighting, and destroyed another enemy tank. When the gun of the tank became unusable due to the fire, he asked his crew to abandon it and retreat. Lt. Salar's eyes were badly damaged due to the fire and smoke. He was readied for transfer to the then West Pakistan, but he refused to leave the battle field, despite of there being a "Movement Order".
On December 15, 1971, Lt. Salar Beg was again fighting against the Indian invading army at a place called Khulna. During the battle, his tank was hit and Lt. Salar Beg breathed his last.
He was buried by his colleagues at the spot in his black uniform, worn by troops of the armored corps.
Lt. Salar Beg's family has an illustrious history of military services. His brother Mehmud Beg has retired from Pakistan Army as Full Colonel, while Sharista Beg, the first GD Pilot from GB, is serving in Pakistan Air Force.