Shutter-down strike observed in various parts of Gilgit-Baltistan in protest against tax imposition, khalsa sarkar law and other issues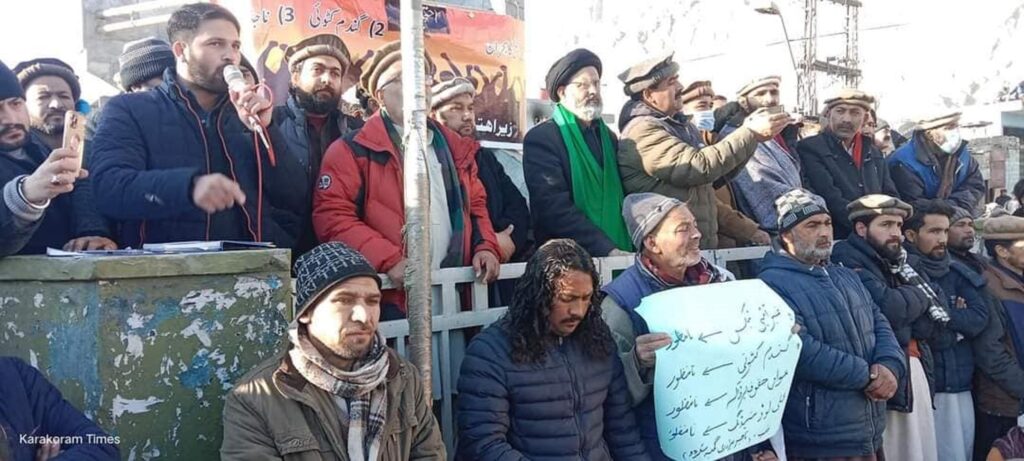 ---
GILGIT/SKARDU/GHIZER: Traders and members of various political and social organizations observed a shutters-down strike in different parts of Gilgit-Baltistan, keeping markets closed and vehicles off the roads.
The call for strike was given by Anjuman-e-Tarijraan (Traders Association) to register their protest against imposition of taxes in the Gilgit-Baltistan, to condemn 'land-grabbing on the pretext of "Khalsa Sarkar", a colonial era law, and to condemn the massive wheat and power crisis in the region.
The call for strike was backed by Awami Action Committee of Gilgit-Baltistan, Anjuman-e-Imamia, Ahl-e-Sunnat wal Jammat and other organizations, said a press release issued by the traders' union.
Protest demonstrations and rallies were held in Skardu, Gilgit, Hunza and Ghizer, attended by large numbers of people despite of the severe cold.