Pakistan and China to build "trans-border economic zones" in GB and Xinjiang region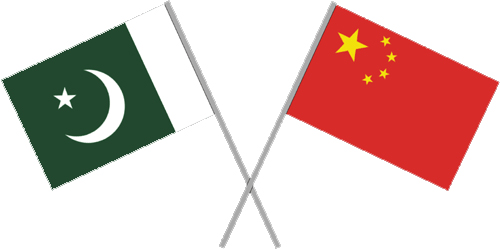 Islamabad (Pakistan Today): President Asif Ali Zardari on Tuesday met visiting Chinese Foreign Minister Yang Jiechi at the Aiwan-e-Sadr, emphasizing the need to fast track implementation of Pak-China projects in the areas of energy, mining, infrastructure, IT, communication and agricultural for the mutual benefit of the two countries.
Zardari also proposed the establishment of trans-border economic zones for shared development and prosperity of Gilgit-Baltistan and western regions of China and for setting up an umbrella corporation in the energy sector called "Pakistan-China Power Corporation" which should include specialists and entities from all the fields.
Chinese Foreign Minister Yang Jiechi was accompanied by Ambassador Liu Jian, Chinese Ministry of Foreign Affairs Deputy Director Sun Weidong, Wang Wenbin, Zhang Jianmin and other senior officials.
The Pakistani side included Chaudhry Ahmed Mukhtar, Dr Abdul Hafeez Sheikh, Hina Rabbani Khar, Khalil Ahmed, Foreign Secretary Jalil Abbas Jilani, Ambassador to China Masood Khan and president's spokesman Farhatullah Babar.
Babar said the president thanked the Chinese government and its leadership for their unswerving and continued support to Pakistan's sovereignty, territorial integrity and multifaceted assistance in hours of need.
He said Pakistani people highly valued their relations with China and were eager to learn from the Chinese experience of growth and development. He said Pakistan was keen to translate its traditional equation with China into economic terms and attached great importance to enhancing economic and trade linkages with China.
Expressing satisfaction with the increased bilateral trade, the president remarked that there was still a great margin which could be explored for further enhancing the trade volume. He said China may send frequent purchase missions to Pakistan to help reduce the current trade imbalance. Terming the conclusion of bilateral currency swap agreement a major development between the two countries, the president said ICBC's decision to open its branches in Pakistan was another positive development to enhance trade and investment. He expressed the hope that National Bank of Pakistan would also be able to open its branches in China soon.
Zardari said Pakistan was passing through a challenging phase in the energy sector and greatly appreciated Chinese assistance and investment in the energy sector. He said there was a need to focus on increasing rail, road and air connectivity in order to promote people-to-people contacts. Discussing regional situation, Zardari said Pakistan as an important player and China as a source of regional stability had a great role to play in promoting regional stability and development.
He said that trilateral dialogue recently initiated by the foreign ministers of Pakistan, China and Afghanistan offered new opportunities for enhancing mutual cooperation.