GB: Compensation package being approved for victims of violence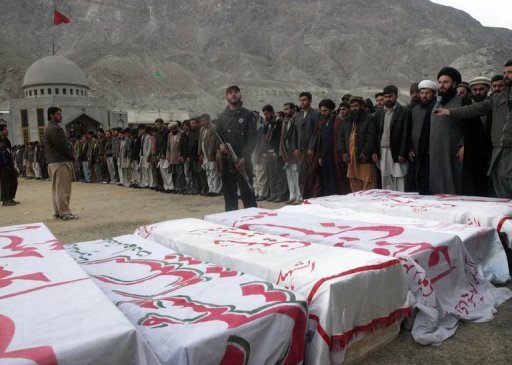 GILGIT, July 13: The Chief Minister of Gilgit-Baltistan Syed Mehdi Shah has said the recent incidents of violence in the region were not sectarian motivated rather these were terrorism acts which would be countered effectively in future.
A statement issued here on Friday quoted chief minister as saying that cabinet would shortly approve a compensation package for those killed in violence in Gilgit and Chilas.
The chief minister said in order to protect the passengers on Karakuram Highway 15 checkposts had been established and 35 vehicles of law enforcement agencies were patrolling round the clock on the road. "Despite financial constraints a huge amount of Rs850 million has been earmarked for the security of Karakuram Highway and we are committed to deweaponise the Gilgit city," he said.
He said the Masajid Boards as well as parliamentary committee on peace would hold fortnightly meetings to maintain peace and religious harmony in the region.
The chief minister also issued directives regarding arrest of the proclaimed offenders.
Meanwhile, speaking as chief guest in a function he said the government was making all out efforts to ensure best health facilities to the people of area.
He said the GB government allotted 325 kanals of land to the Aga Khan Health Centre and hoped the Aga Khan himself would inaugurate the project of hospital.
Courtesy: DAWN