Attabad: Passengers injured due to a blast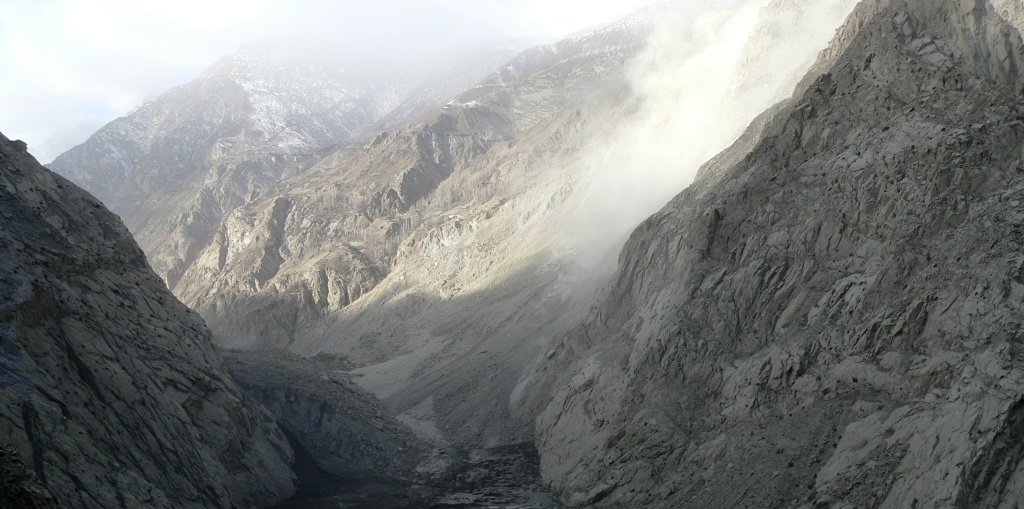 Our Correspondent
Attabad, July 17: As many as 16 boat passengers, including 4 foreigners (3 Koreans, 1 Japanese), 6 traders from Punjab, 4 MBBS students from Punjab and 2 boat operators, have been injured as a result of a blast carried out by FWO at around 09:30pm during construction of a road near spillway of the dammed Hunza River. According to one account the passengers were hit by landslide caused by the blast while they were walking in middle of the night on debris of the Attabad landslide which now serves as spillway of the dammed river.
However, other sources say that the people were injured when stones fell in their boat after the blast.
Official sources have informed that the district administration had banned movement of boats in the region in view of the blasting activity. An official told the media that strict action will be taken against the boat operator who defied the ban and put lives of  the passengers in danger. The boat was reportedly coming from Gulmit carrying more than 15 passengers.
The injured have been shifted to Aliabad hospital where majority are said to be out of danger.