"Abstain from wasting time on Facebook during office hours", Mehdi Shah tells govt officials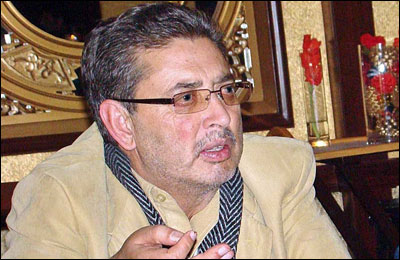 PT Report
Gilgit, April 22: The Chief Minister of Gilgit-Baltistan, Syed Mehdi Shah, has said that the government officials should abstain from wasting time using social networking site, Facebook, during office hours.
"Irresponsible behavior will not be tolerated", he said according to press statement issued by Media Cell of the CM Secretariat, advising the government employees to instead give relief to the public. He has also said that creation of obstacles in the path of development will not be allowed.
Expressing anger, the Chief Minister has advised the government employees to reach their offices on time.
"Obstacles and inefficiency in development related work will not be allowed", the PR quotes him saying.
He made the statements today while visiting the offices of PWD, Planning Department and Finance Department. He said that steps should be taken to bring an end to load-shedding in Gilgit. "The government will take action against the contractors who have left development projects incomplete", he has said.