Czech Mountaineer missing on Broad Peak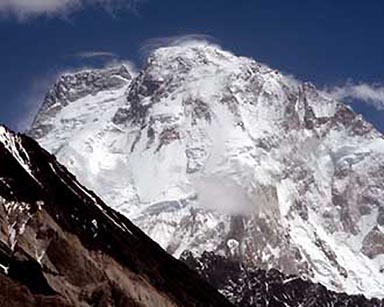 Safdar Ali Safdar
Gilgit, August 3: Zuzana Hofmnova, member of the M.S Lapik Expedition, hailing from Czech Republic has been mission on the 8,047m high Broad Peak. According to sources the mountaineer is missing since July 31. There are fears that he may have been swept away by strong winds.
A reliable source from Skardu told Pamir Times that the team had gone to scale the peak a week ago. Among the team members was Zuzana, passport No.39835813, who has been missing since  then. Search and rescue efforts have apparently failed due to inclement weather conditions.
It is pertinent to note that Muhammad Baqir, a local climber who was part of the same mission had died  two days back, due to bad health.