Hunza-Nagar: 6,000 families to get Rs 1 lac each as part of Benazir Income Support Programme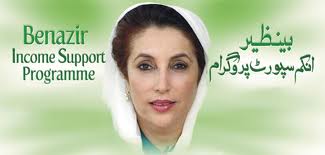 Wazir Nasir
Hunza, August 3: The Benazir Income Support Programme would pay one lac rupees each to 6,000 families in Hunza – Nagar.
According to details, the beneficiaries have been divided into two categories, based on types of needs. Category A comprises of people who have lost land and properties during the 2010 floods and more natural disastrous, while the Category B includes people from low-income groups. Sources at the BISP office informed that 921 families out of the 6,000 belong to Gojal Tehsil, while the rest are from Tehsil Aliabad and sub-division Nagar.
The money will be divided among the beneficiaries in 3-5 installments, PT was told.