Karachi: Shortened academic year in government colleges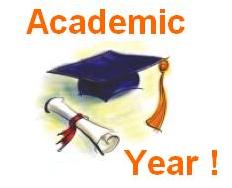 The academic year of first-year students at Karachi's government colleges has been shortened by no fault of the students. This is in contrast to not only the rest of Pakistan but the world where classes are held, on average, for over 200 days in an academic year. Even if the placement of students in the city's 123 government colleges under the Centralized Admission Policy (CAP) is finalised by September 15, classes will not start before October 6. It takes a number of days after placement lists are issued for colleges to complete the admission process. Given the starting date and public holidays, the academic year is expected to be compressed to 130 days as against the desired 210 days. Why should the Karachi students suffer?
The slow, cumbersome process has been the undoing of the Karachi first-year students. Though, the process began on Aug 5, submission of forms was delayed because most of the admission seekers received their matriculation transcripts late and could not submit their applications.
How can the selection process begin in a timely manner when the results were not available on time? Furthermore, forms for the placement of candidates in government colleges were in short supply. Many citizens contacted newspaper offices to complain that several designated bank branches in various localities of the city were running short of forms. With the entire system marred by structural weaknesses delays have become inevitable. The slow-paced procedures need to be rectified if students are not to suffer because of inefficiency. As far as the admission procedure is concerned students generally rank their choice institutions in order of preference and submit their transcript to the government for evaluation. What should have been a fairly simple procedure has become the bane of the system.
The lesson?
If results are not issued promptly and forms are not made available in time, the process cannot be completed in a timely manner. A shortened academic year will leave students struggling to complete coursework, affecting the quality of education in the business hub of Pakistan. With the large number of holidays — scheduled and unscheduled — affecting the span of the academic year, one cannot take this matter lightly. Holidays must now be slashed to salvage the academic year.
After going through from above paragraph you would be able to conclude or assimilate, how a brilliant and sharp students come to level of ground when they choose to further their studies in karachi
Saleem Mansoor
Karachi University