Youth demand an end to sectarianism and militancy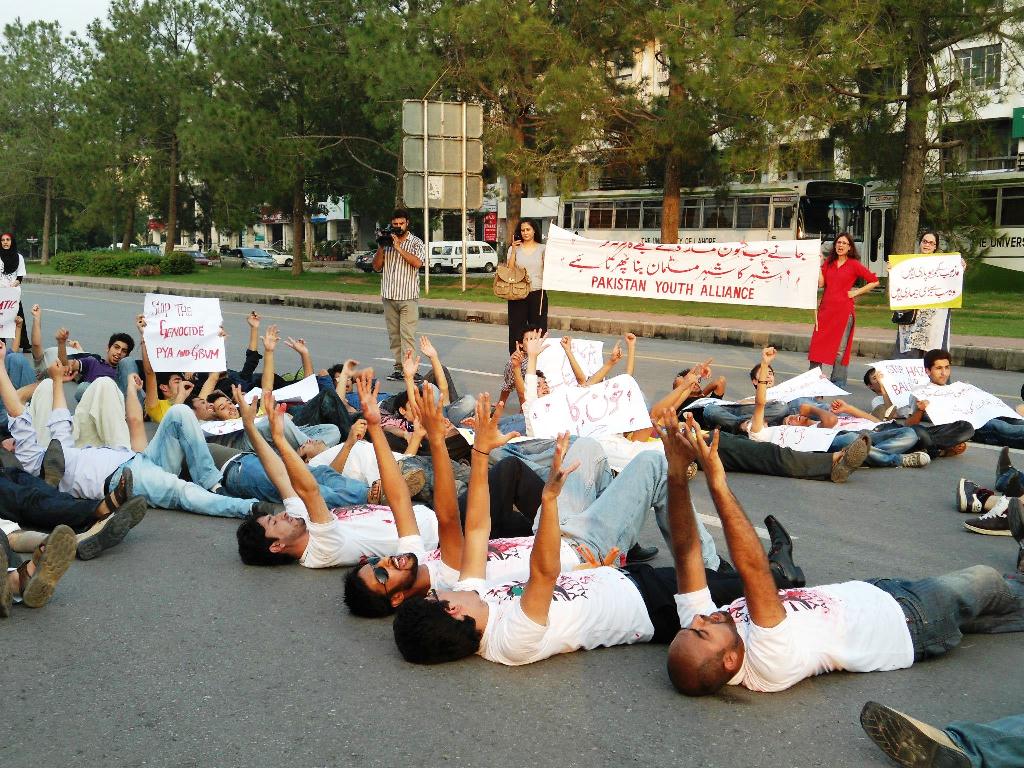 Special Reporter
Islamabad
: A group of youth representing Pakistan Youth Alliance,
Gilgit – Baltistan Volunteers Movement
, MSF, BNSO, PSF, Hazara Students Federation and some other organization staged a protest demonstration in front of the Parliament House today in the federal capital.
Participants were carrying banners and placards inscribed with slogans against sectarianism and lack of justice.Speakers urged the common people to step up and speak for the innocent people who are being killed by terrorists because of their religious ideologies and beliefs. The speakers also said that militants and extremists can never be friends of Pakistan and the Pakistani people.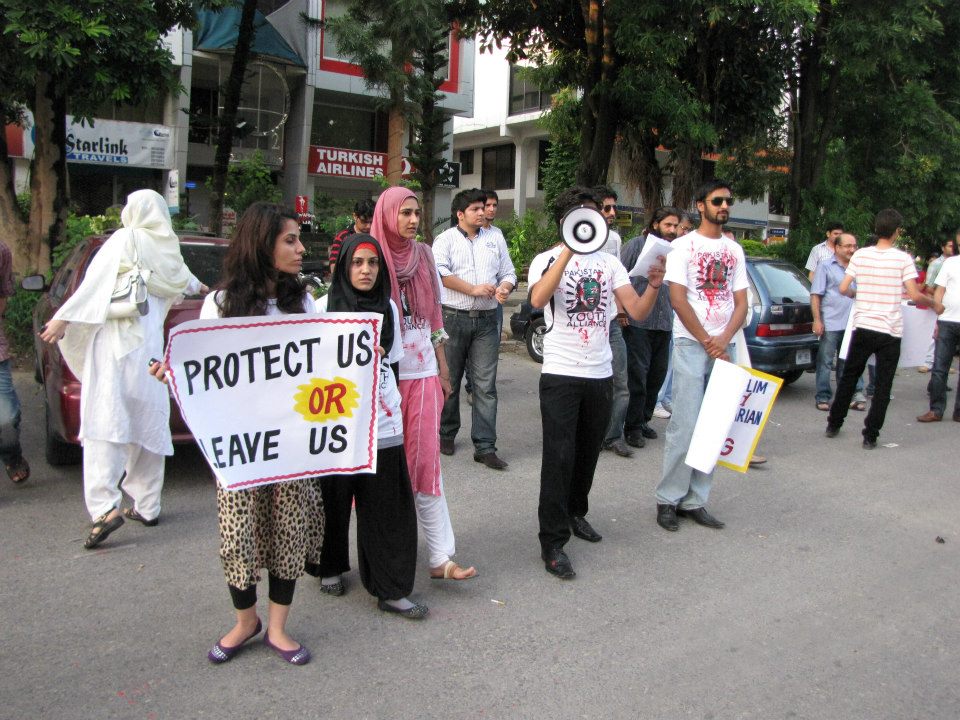 The speakers also said that Pakistan is a pluralist country by nature and composition. They urged the law enforcing agencies, judiciary, the administration and the politicians to take measures to block the scourge of militancy and sectarian killings.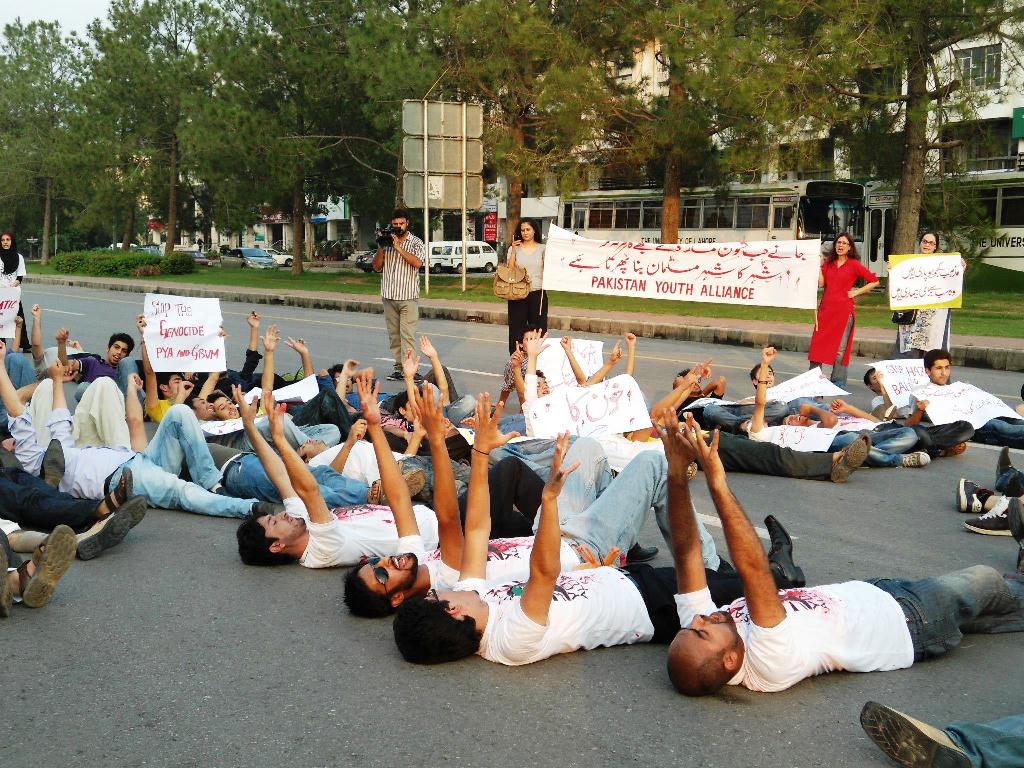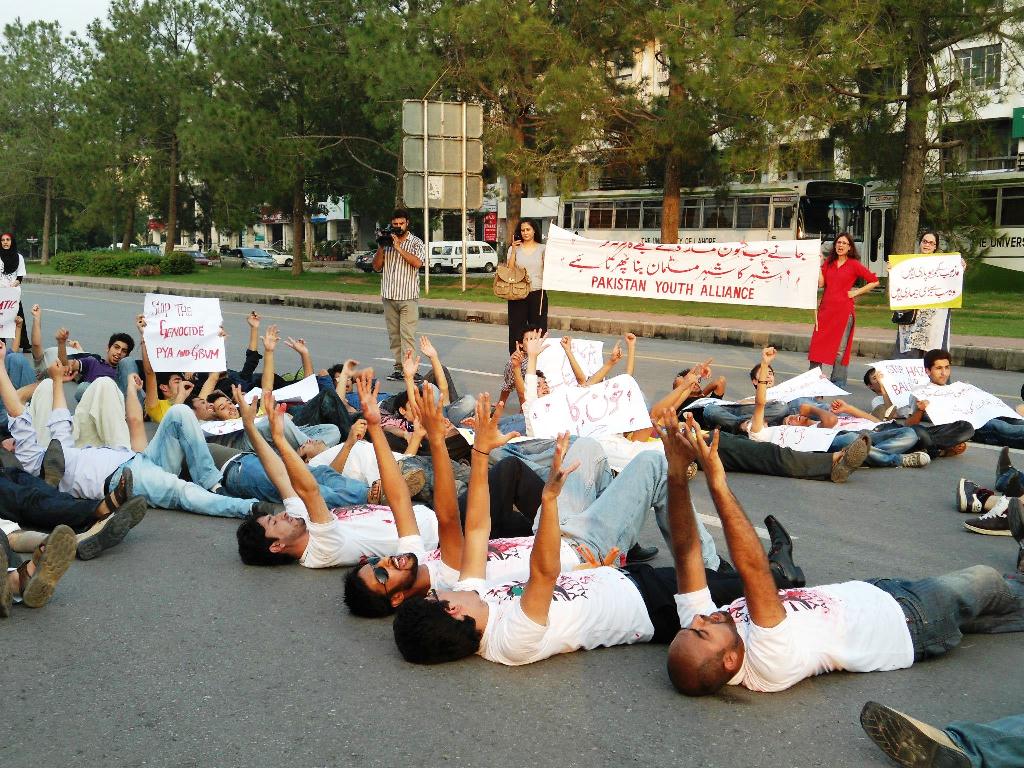 The killing of innocent people, irrespective of their faith and ideologies, is a crime against the state and the government should establish its writ by bringing the killers to justice, a speaker said.
The people of Pakistan should stop double standards, said another speaker. He said that killers and terrorists do not represent faiths and religious groups and the common people should condemn violence in the name of God, with full force.
The participants of the rally walked on the Jinnah avenue and staged a sit-in in middle of the road. Wearing white t-shirts stained with red color to symbolize blood, the protesters said that if urgent action is not taken then anybody and everybody can fall prey to the menace of militancy and sectarianism.