Gilgit: Biking allowed, pillion riding will remain banned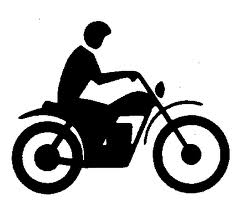 Our Correspondent
Gilgit, September 16: The Gilgit-Baltistan administration has lifted a 26-day long ban on biking in Gilgit city. Biking had been banned in the city after increase in incidents of target killings in the wake of the Naran Valley massacre.
The government has, however, decided to continue the ban on pillion riding (double-sawari), indefinitely.
The complete ban had, besides creating hurdles for commuters, crippled the business of people engaged in Motobike Repair Workshops across the city. A delegation of the Bike Mechanics had met senior government officials a couple of days back to demand lifting of the ban.