Who will ensure implementation of civic laws in Gilgit?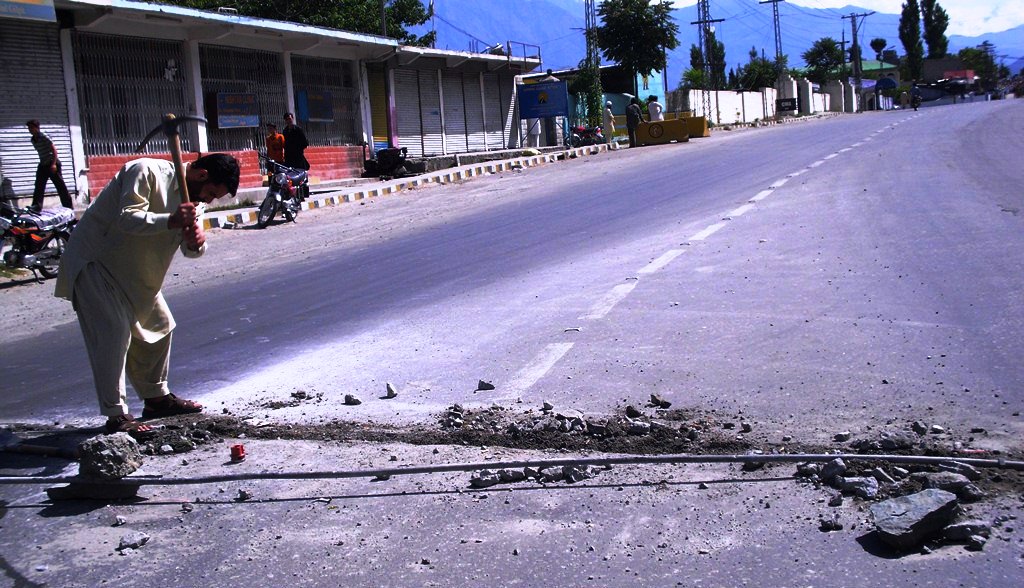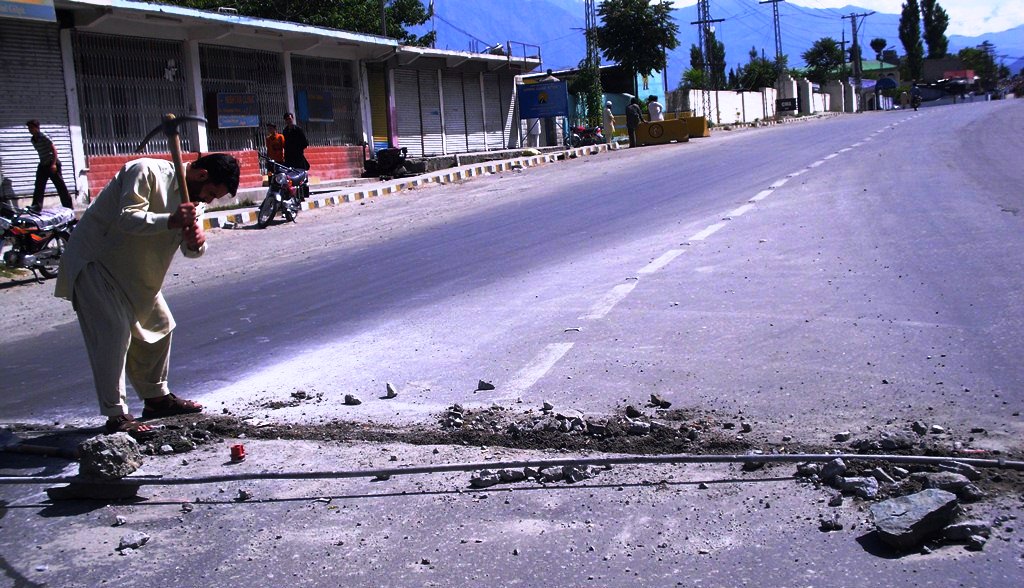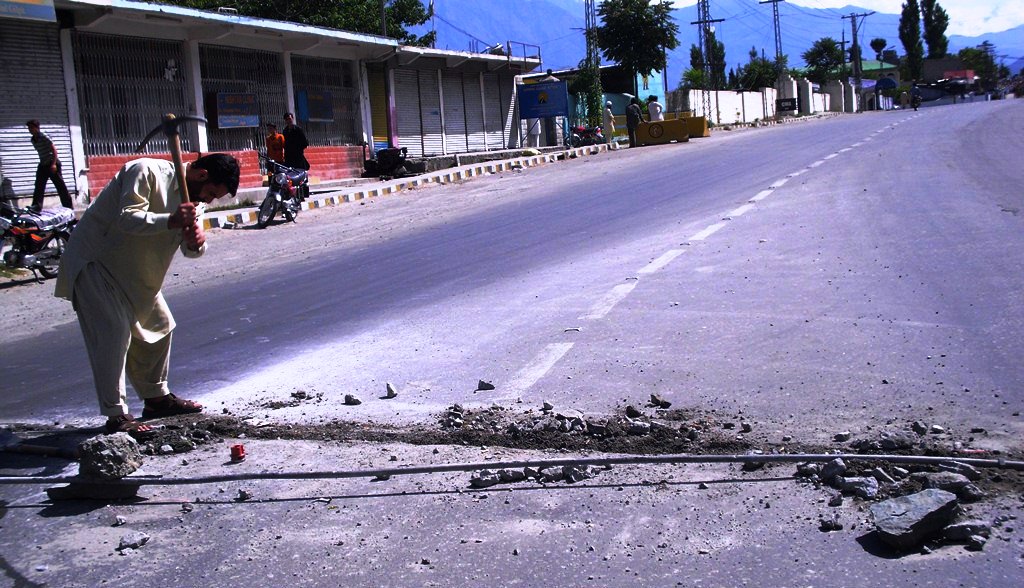 The photograph is self-explanatory. The Shahrah-e-Quaid Azam, a major road in Gilgity city, is being dug by a man in broad day-light. There are reports by citizens that a number of bike accidents have taken place at this spot, in which people have also been injured.
The question is, if the government and administration is unable to check these violations of law in the Gilgit city, then what can be said of the far flung parts of the region?
It is high time for the relevant government departments and other concerned organizations to raise awareness about civic responsibilities among the masses.